By Pt. Hanumaan Mishra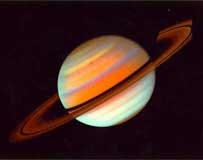 The slowest moving planet in the zodiac, Saturn has combusted in the present time. This situation has both kinds of effects i.e. positive and negative on all the signs. Keeping the curiosity of our readers in mind, AstroSage and AstroCAMP have come up with some special information for you.
What is Combustion in Vedic Astrology?
The meaning of combustion in today's language is act of burning. But, in Vedic astrology the combustion of Saturn symbolizes that the actual effect of Saturn has decreased. It happens with almost all the other planets along with Saturn. The reason behind the combustion of all the planets is Sun. Sun never gets combusted and the planets except Rahu and Ketu gets combusted after coming closer to the sun. As the rahu and Ketu are shadowy planets, they are not considered as combusted.
What is the time duration of Saturn combustion?
Shani has combusted on 8th October 2012 and will rise again on 11th November 2012.
What will be the effects of Saturn combust on the ordinary life of people?
Saturn is considered as the planet of public. The life of the natives will be definitely influenced due to the combustion of Saturn. There would be an increment in corruption and crime. The chances of ordinary human life getting influenced by combust Saturn are higher. Therefore, keep yourself safe from getting your character polluted. The time is not good for the honest people whereas it is very favorable to the people who are corrupt. It is possible that the government officials who are just pretending to help the common man will get scandalized but even then they will be safe. These people are only punished when Saturn is retrograde. As soon as the Saturn gets retrograde, all the corrupt people will have to face the imprisonment.
Lord of Dharma Yamraj and Shani dev, both governs punishment then what is the difference between them?
Yamraj and Saturn are brothers and both are assigned with almost similar work. This is the reason that people get confused between them. Shani dev delighted Lord Shiva with his utter austerity and obtained profound devotion for Lord Krishna, abundant courage and designation of the judge of the world in the form of blessing, whereas his brother Yama dev got the designation of punishing people after their death according to their deeds by the austerity for Lord Shiva. Therefore, Shani punishes a person when he is alive according to the deeds done by him and Yama dev punishes after death.
What all can Shani dev bestow when he is pleased and what effects a person faces in his displeased state?
Shani dev, when delighted is capable of endowing a person with immediate sovereignty and glory. And, can also take all these things back when angry. Saturn is the significator of public. Therefore, people with favorable Saturn turn out to be a teacher, great politician, minister and industrialist. If such a person is involved in any scam then that scam is of crores and crores. For example, coal is an object of Saturn and the scam related to coal that has come into the limelight is very huge. And, the most interesting thing is that even if a person has played a con then also there wouldn't be any harm to his dignity if Saturn is in his favor. In short, it can be said that delighted Saturn can glorify you whereas non delighted Saturn will take everything away from you.
The effects of Saturn combust on various zodiac signs:
Aries
Saturn and Sun are together in seventh house in Aries. This combination is not good for married life but as the Saturn has combusted, the problems will start coming to an end. People will get success in all the walks of life and the chances of progress will also be developed. This means that Saturn combust is fortunate for the Aries people.
Taurus
Saturn and Sun are in the sixth house of Taurus. According to the rule of transit, it is an auspicious situation for both the planets. Therefore, people falling under Taurus sign will be successful and the pending work will also bring profits.
Gemini
Saturn has combusted in the fifth house for Gemini. Gemini people will get relieved from the fear of losing dignity. There would be an increment in respect and earnings will increase as well. There are chances of financial profit.
Cancer
As the Saturn has combusted in the fourth house of Cancer, these people might experience some decrement in their popularity. There might be some domestic problems and will have to do hard work to accomplish any sort of work.
Leo
Saturn and Sun are situated in third house for Leo. As per the norms of the transit, it is a profitable situation for both the planets. Combust Saturn will bestow courage to these people and they will be able to overcome their enemies and hurdles. With this there will be an increment in profits.
Virgo
Virgo is going through the phase of waning Sade sati and Saturn is in the second house. They might get relived from financial issues to some extent but will face unnecessary delays in completing a work.
Libra
Saturn is exalted in the sign Libra. These people are facing the medium phase of the Shani Sade Sati. Therefore, they will have to work really hard to get success and will also have to take care of their health due to the combustion of Saturn.
Scorpio
Shani Sade sati has begun for this sign few days back. Saturn combust is an indication of several problems for them. To accomplish each work they have to focus and work hard honestly.
Sagittarius
Saturn has combusted in the house of fortune for Sagittarius. These people will get profit after the successful completion of their work. Success in all their work and increment in dignity is foreseen for them.
Capricorn
Saturn is the Lord of the Capricorn sign. They might face some health related issues but as the Saturn has combusted at work place, they will get fame, glory and respect from everyone around.
Aquarius
Saturn combust has taken place at the place of luck of Aquarius. It is also the Lord of Ascendant for Aquarius. Therefore, apart from the ill effects on health, all the other results will be beneficial. Saturn combust has come with fortune for these people. All their work will be accomplished successfully.
Pisces
Pisces is affected by the two and half phase of Saturn. Saturn combust might bring some worries in the court of Pisces. Therefore, they should take care of their health while being careful in other works too.
Remedies
Recite the mantra of Shani and Shani chalisa.
Chant the Mahamritunjay mantra daily.
Worship Lord Shiva and offer holy water to the "shivling" daily.
Observe fast on Saturdays and donate black udat, black til, oil, black cow, iron utensils and black clothes.
Worship the tree of peepal, offer water and encircle the tree. Feeding poor people is also a good remedy.