Check out 'Love Horoscope 2013' to discover how your love-life will be in the year 2013. Amazing experience of one's life is 'Love'. One who falls in love wonderfully feels each color of life. It means that both feelings of pleasure and sorrows come together in life. Love Horoscope 2013 will let you know whether you'll enjoy the ocean of warm emotions or will get ache in heart. Forget all regrets, leave all grieves behind, and give a fresh turning point to your relationship in the beginning of this year. By referring love horoscope 2013, you'll definitely love to know interesting predicted facts of your love life that you will face this year. Before reading love horoscope 2013, you may be wondering which your zodiac sign is. And, by knowing your zodiac sign you may not only read interesting predictions of your love life, but can also know which person of other zodiac sign is compatible with you.
Are you having problem finding your Moon sign? Don't worry; all you need is to click here - Find Your Moon Sign
---
Select Your Zodiac Sign:
---
Aries - 2013 Love Horoscope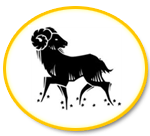 Arians, you will have variations in your love life in year 2013. The year will begin with breezy emotions and warm sensation to glow your relationship. The first three months in this year are promising time-period to amalgamate both of your hearts. You will design new heights to give name to your relation. You'll put endeavor to make your relation long lasting. However, you can feel incompatible with your partner.
In middle of the year, your ambitions will touch the sky. But your high attitude and over ambitiousness can start creating troubles in your love-life. You may get confused for taking some decisions. You'll partially agree with your family. But you will also not think to leave your personal affair even after disagreement of family.
Gradually, you may also feel that your partner is not giving much attention that you want. Due to clashes or misunderstandings, there are chances of break-up. It will be good for both of you to build good chemistry. Fair understanding, of course, is needed to put your relationship in a strong knot of love. And that's what you'll try to establish. It is advisable for you to don't get worry of facing quarrels. Besides challenges, you'll put all your efforts to nurture your love life throughout the year. Good luck!
Taurus - 2013 Love Horoscope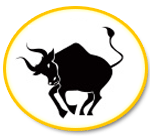 Initial few months are indicated challenging your love life. You'll broadly consider other's problem that will make you worried. You'll be engaged in solving confusions and troubles. It can hammer a little to your relationship. You will be forced to give good time to your partner. Seriousness and harsh behavior can harm you. But situations will get improved gradually. You only need to take things lightly. It will be good for you not to hide your troubles from your soul mate. For any confusion, you can softly share your problems with your partner. Doing this you can certainly be able to maintain good understanding in your relationship.
Still in middle of the year, path of your love life is quite inexplicable, which demands lot of good chemistry. However, you will find all reasons to love your partner deeply. In ending period of this year, your love life will start touching the zenith of joy. This year you will get chance to know the true meaning of love. The best part is that you'll get full support of family and close people also, which will help in improving your love life.
Gemini - 2013 Love Horoscope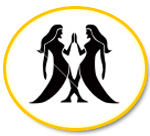 A mixed period is indicated for Gemini people from their love life front this year. However, you're a person with dualistic character, your dedication for loving someone will be admired. Your loyalty and honesty for loving someone will truly be appreciated.
First quarter of this year will be favorable for your love life. You will find all situations to bind your relationship in a knot of strong bond. Your hopes are touching the height of sky.
You may wonder all possible ways to express your deep feelings and emotions to someone special, but barriers may bind you to do so. True! Fair opportunities merely come. Thus, you need to open your eyes all the time to pick your fortunate time. You may have chances to get attracted by opposite sex many times. And this type of diversion can broadly bring separation in your relationship. After the month of August 2013, you are possibly to see some turning point in your love life.
Cancer - 2013 Love Horoscope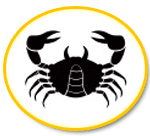 Time demands you to take care of your relationship this year. Don't let favorable situations go out of your hand, particularly for the matter related to heart. Year 2013 brings both blessings and sorrows in your love life. Broadly, tears are indicated for you. It means that most of the time this year you will spend in pain. Even a tiny mistake from your side can disturb the smoothness of your relationship. Try to spend good time with your loved-one as much as possible, either by meeting or by phone calls. In dense of sorrows, you will also enjoy brilliant time. Cancer, you're the person who loves someone from the bottom of your heart. And, you would not let go any situation that can elate your partner.
This year, you'll be more concerned about making your relationship stable. It means your main focus will be to make your relationship long and happy forever. For this, you just need to show the positive attitude you have. Ignore negative thoughts. Your positive aura will help you come out from inner nervousness easily. Your favorable fortune and high confidence will support your communication for convincing someone. However, you don't fear at all for putting best efforts to handle any critical situation, but this year, you may be highly attacked by nervousness.
Overall, year 2013, is bringing many ups and downs in the area of your love life. Nonetheless, at ending months of this year, you will certainly form the surroundings exquisite for you. Above all, being an optimistic you can turn environment very lovely for you.
2013 is bringing you a great sexual life. Try to use best of it.
Leo - 2013 Love Horoscope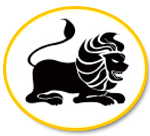 Year 2013 brings numbers of good news related to love life of Leos. This year is predicted fair for their fortune. Being a Leo, your attitude will remain same. But you'll also not leave behind for taking any steps for the change if it is good for your relationship. Compatibility with your partner will be strong. However, you may complain for bad tuning between both of you. It can influence misunderstandings or unnecessary quarrel. The year begins with a very lovely time for you. You will be blessed with enormous warm feelings. The best thing is that you'll get full support of your partner. Overall, your love life is going to be smooth without many impediments this year.
Your special one will completely love your generosity. The only thing you need to see is, try to control over your high-attitude and ego. You're polite as well as a person with short-temper. Don't get hyper shortly. It can bring many unexpected events that can hurt you or weaken your relationship. In second quarter of the year, your charisma is going high and you're getting chances to take immense pleasure in your love.
It may also happen that you will meet someone special after July 2013. During last three months, think deliberately before taking any decision related to the matters of heart.
Virgo - 2013 Love Horoscope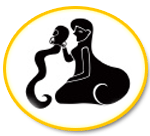 Feeling of insecurity is visible in your love relationship in the beginning of few months of the year 2013. Disputes and disharmony are also indicated in your relationship. You need patience, politeness and extra efforts to bind your relationship in a strong knot. Perhaps, you may face situations that can deeply hurt you. Make your heart strong for handling sensitive issues.
After April 2013, there are chances to see good improvements in your love-life. However, you need a little care while taking some importance decisions related to your love life. Things will go smoothly for some months. You will feel relaxed to see trouble-free love life.
In second half of the year, surprises, wonderful messages, romantic poems and breath-taking moments are waiting to cherish your relationship. Both you and your partner will forget everything in each other's arms. You will truly love that moment when luck, time and situations will be in your favor. Besides tension you faced in initial period of the year, you'll immerse yourself in depth of emotions and wonderful sight of sweet dreams. But you may also notice that expectations or demands of your partner may go high. You can take such situations lightly or make your partner realize that true love can never be compared with greed of luxuries.
Libra - 2013 Love Horoscope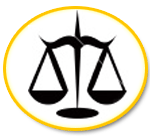 Major turning point in your love life is indicated in initial two months of year 2013. Libra, you may face many challenges to sustain your relationship long. This year you're more concerned about longevity of your relation with someone special. As you are Libra, you believe in balancing everything. But this year, you may struggle to make your situations in balance, especially for matters related to heart. It is indicated that your heart and mind will not be in agreement. It means whatever your heart will suggest to you will not be accepted by your mind. At such situation, you need to be calm. Try to visit natural places like beach, garden, or place full of greenery. You need to unwind yourself.
After troubling time, you will also be happy to see good tuning and softness in your relationship. You may also have chances to experience wonderful events that will fill your love life with immense joy. In the month of May or June you will think to arrange a romantic trip with your partner.
During last months of this year, your most of the trouble will go off. However, you will be needed to continue your faith. It is true that being a calm person you will certainly show the amazing results.
Scorpio - 2013 Love Horoscope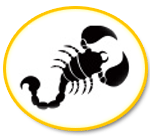 Separation or break-up is quite visible in your delicate relationship during initial time period of the year. But this unfavorable time will not be for long. In very short span of time, you'll become efficient or mature to manage the unfavorable things. Some time-period will totally be unfavorable for both of you. This can disturb good tuning between you both. You may feel that chemistry between both of you is getting disturbed. This situation often invites separation or isolation. But in such circumstances, convincing conversation can decrease chances of parting or break-up.
But things will get improved gradually in second half of the year. The same flavor of your love life will be back. However, taking good or right decision is must. And, you will see many situations where taking genuine decisions will become very important for you to save your relationship from break-up.
Scorpio, you love someone very passionately. And you believe to keep many choices with you. But this time flirting or ditching someone will be very injurious to you. Commitment is necessary for longevity of relationship of love.
During ending months of this year, you may get puzzled or confused for solving some fussy matter of your love life. Prepare yourself for avoiding harsh or bitter words of your partner.
Sagittarius - 2013 Love Horoscope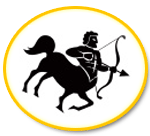 Initial few months of year 2013 can be very complicated for people born with sign Sagittarius for their love-life. So, many confusions are coming together to make you bother. Sagittarius, you are advised to face critical situations strongly rather ignoring or avoiding them. In the month of March, you may even face a big dilemma in your relationship that can bring changes in your behavior.
Relax! The whole year is not the same. You, in fact, will also smell enchanting aroma in your love life. After the month of May, your time will turn nice for you. Your need of desire will go high. And your expectations may also touch the sky. This may make you a little voracious.
You may also face some situations that can compel you to think whether to continue the present relationship or not. If the opposite person is not ideal to you, it is always good to switch-off the relationship. However, by doing compromise you can sustain relationship.
Capricorn - 2013 Sex Horoscope
Capricorn, during most time-periods of this year, you are deeply conscious for the pressure of your work. Busy schedule will bind you to give attentions in your private life. It means you need to make good equilibrium or balance between your professional and personal life.
Don't make your partner feel that you're not able to give enough time, it can create misunderstandings or can hammer your sweet relationship. Maintain good balance in your affair and other works of life.
In the middle of this year, you're going to see lovely changes in your behavior that will certainly be charmed by your sweetheart. Your life-style, mood and many important notable things will get changed. However, you also need to be original in some situations otherwise it may show you fake. It is indicated that after the month of October, you may taste challenging face of love life. It means both comfort and sorrows will come together.
Aquarius - 2013 Love Horoscope
Blessings are for you this year. Challenges are less and good time-periods are indicated more for you. During starting phase of this year, your pious desires or wish will come true. You will love this time and will maximum enjoy all colors of happiness. Your sorrows or pain of past time will go off. Someone very special will reach to you. And, the person will be like angel or gift of God for you.
Don't ignore true feelings of your heart. Special colorful time merely comes in life. If you find some one is truly in love with you, don't let that person go out from your life.
Aquarius, you are smart enough to know how to sustain a relationship long. However, this year may take the actual taste how you put best efforts to protect your love-relationship. If favorable time is for you, the challenges and obstacles are also waiting to bother you.
Pisces - 2013 Love Horoscope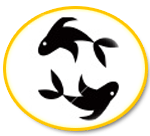 Pisces, the year 2013 will prove very melodious for your relationship of love. You'll certainly touch new heights of achievements for nurturing your affair. Your spellbind beauty will certainly mesmerize to someone close to your heart. However, your shy nature may bind you to express the mammoth feelings of your heart.
Year 2013 is predicted fortunate time-period for your love life. You can certainly take chance to convince your family about accepting your affair. In middle of the year, you may face aching situation that can hurt your heart. Your rivals or people who are unfriendly with you can spread wrong rumors that can make you aggressive. Thus, avoid aggressiveness and use your best skill 'positivity'. Being a calm and positive you can take things lightly and will learn how to handle people who do wrong for you.
It will be wise if you can completely avoid nervousness and unnecessary doubts. Feeling of insecurity is common where there is lapse of communication. So try to fill communication gap and fully express the emotions you have in your heart. By sharing your feelings, problems and other matters to your partner, you will solve many of your problems.