By Nitin Datta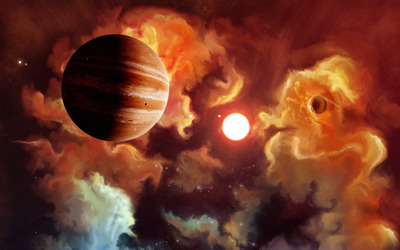 Jupiter traversed to Gemini on 31/05/13. It would experience combustion from the Sun starting 06/06/13 till 02/07/13. This is not considered a conducive period for conducting auspicious events of life like marriage, child bearing, initiating a fresh venture, buying a new commodity etc.
It is wise to place such events on a temporary hold during this period. Jupiter is one of the most auspicious planets in Astrology. The timing for happy events of life is done using the transit of Jupiter. It is advisable to propitiate (worship) Jupiter during this period and strengthen it.
You may also like to read: Jupiter Transit in Gemini - Effects on You
Currently, it is aspecting Libra, Sagittarius and Aquarius from Gemini. Its aspect on these signs is very beneficial and auspicious. For all ascendants/ Lagna, it is advisable to worship this planet with complete devotion during this period. It is more important for those people who are going through the Maha Dasha (major period), Antar Dasha (sub-period) or Pratyantar Dasha (sub-sub period) of Jupiter. Also, people who are about to experience the joy of marriage they should follow the worship with utmost faith to make this event a success for them.
Remedies to Strengthen Jupiter
Follow some of the below mentioned Remedies/ method of worship to strengthen your Jupiter:
Wear Haldi-Chandan Tikka (Turmeric-sandalwood mark) on your forehead every day.

Seek blessings from elder brother/ sister.

Feed an elephant (if possible).

Wear a turmeric knot (Haldi Ganth) in yellow color thread in the neck/ right hand.

Rear plants that bear yellow colored flowers.