Transit of Mercury in Pisces is taking place on April 4, 2014. Want to know that how this transit will affect you and your zodiac sign? Read the article to know, what astrologer Acharya Raman has to say about this transit of Mercury in Pisces.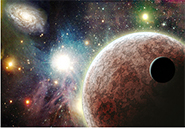 Mercury , the prince of planetary parliament, will be getting debilitated in Pisces from April 4 to April 20, 2014. It is a very fast moving planet and covers a sign in roughly 15-20 days, if not getting retrograde. Those who are running DBA of Mercury will be affected most and there will be mundane effects due to this. Mercury will transit in constellations Poorvabhadrapada, Uttarabhadrapada and Revati. The general effects experienced by us humans due to this transit are:
Note: These predictions are based on your ascendant sign.
Aries
This is not a good time for legal matters, lot of miscommunications may happen in this period. You will not be able to express yourself clearly and negotiations will be delayed due to lack of conclusions. Your communication gadgets will give troubles and there may be theft or you may lose them by fault. Your internet connection will be getting slow from time to time.
Taurus
You will have sudden gains and losses. Avoid speculations. The slip of tongue will cause confusing situations. Some intestinal problems may trouble you. You might be having irregularity in food habits.
Gemini
You may feel lack of self-confidence or face defamation due to your own acts. Though you will put your best efforts to not let that happen; however, things look difficult. Your mother's health may trouble you. Some problems in personal life are also possible.
Cancer
There might be increased expenses, problems in negotiations and communications. Be careful with every written communication on and off email. You may face some health issues and problems in personal life. You will do religious travels.
Leo
You will get progress on a slower pace. Friends will be noncooperative. You will have thoughts to change the present job. Some dissatisfaction is possible over the matters surrounding you at large.
Virgo
You will get the debilitated aspect of Mercury, so there might be more negativity cropping up in yourself. You will become suspicious towards one and all. You will become short tempered and anxious. Nonstop thoughts will flow in your mind. Expenses are possible on friends and partner.
Libra
There are chances of new relations coming up for a while, you will have one sided feeling for someone. Luck will not be supportive. You will get exclamatory good news also in this period.
Scorpio
Short travels are possible, you will share good relations with brothers and friends. New friends will join you in your pursuits. If your love relationship isn't going well, it may come to an end. Pregnant women need to be more careful during these time.
Sagittarius
Overall, the time seems okay to me. Not much to ponder about. Just fix your emotionality and aggressive nature, otherwise it may backfire on you. Work front will remain good and if you cool down yourself, there will be no quarrels and rash talks with co workers.
Capricorn
You will be troubled by enemies and your servants will also take a leave for few days. There will be gain of money initially, but will turn to loss later on. Luck factor will not support you.
Aquarius
There might be lots of wastages. You may not be able to utilise time properly and waste in self enjoyment. Your daily life will be upset for a while due to irregular schedule.
Pisces
Gains and losses will remain equal; friends might not be able to be much supportive. You will be having long journeys to attend. There will be good progress in work matters. You will have lots of fun in this time. Wastages are possible due to your ill spending habits.
By Acharya Raman