Mercury will transit to Scorpio on November 17 and will remain there till December 6, 2015. Mercury is a fast moving planet, but it can produce some strong impacts on your sign. Read more about them with the predictions of our expert astrologer.
Mercury will enter in Scorpio on November 17. Those who are going through the sub-period or sub-sub-period of Mercury will feel its effects prominently. The lord of Scorpio is Mars which shares a neutral relationship with Mercury, but its behavior is surely different.
Read the effects of this transit on different zodiac signs:
Aries
Think before speaking, don't speak anything which may hurt others. It would be better to extend the date of a legal matter, otherwise losses are possible. You may lose your cell-phone, so stay cautious. You may get the responsibility of an important work, in place of someone else. Expenses will increase and luck will also not give the desired support. Excess of work may trouble you.
Taurus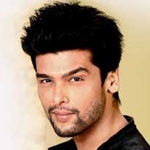 It's time to give a new energy to your love relationship. You will spend on your spouse. Your mood will remain good and you will enjoy humor and music etc. You will take quick decisions and a tendency of solving all the matters quickly will arise. You may receive something from in-laws. New relationships are waiting for unmarried people. A new freshness will come in the life of people associated with music, movies, dance and arts. Businessmen will do progress in their fields.
Gemini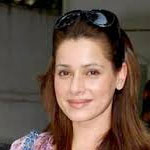 Reduction is possible in health, you may feel cold, cough or problem in throat. You may feel depressed. Your works will get delayed and you will not get the full satisfaction. Some confusions will remain in mind. You will think whether to change the job or not. Chances of loss of fame are very high, so stay cautious. Luck will not support much.
Cancer

Freida Pinto
You may feel disappointed in love relationships, wastage of time and thoughts will also occur. Luck will not support much, but you will keep on moving ahead. Don't lose your patience and also don't do anything in hurry. Take care of your health and domestic relationships. Try that no dispute occurs at home or with in-laws. Don't waste your money, rather save it for the future. Don't try your luck in gambling, losses will occur.
Leo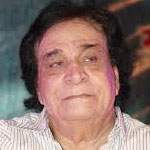 Your business will improve and you will get good results in service. Time is really good for businessmen, money will come for them in a good amount. Property dealers will earn a lot. Friends will help in accomplishing different works. Troubles are possible due to ill health, but there is nothing to worry about.
Virgo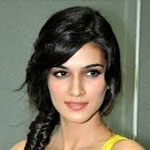 You will get benefits from debates and discussions, time is really good for students. This transit is good for media and other similar professions. Some small trips will also take place. You will share a good chemistry with brothers and luck will also support. Your spouse may go for a long journey. You will spend a good time with your beloved. Appreciation and fame will come in professional life.
Libra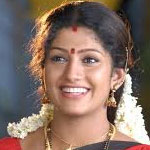 Lord of ninth house has come to your second house and this is favorable. Mercury is also the lord of twelfth house for you, but it gives the results of ninth house. Natives of Libra do a great job in business because their sign lord is itself a business planet. Income is possible from relatives, get-togethers are also possible, your enemies will adapt a sensitive behavior towards you. Overall, this transit will bring benefits.
Scorpio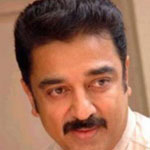 Chances of a losses are very high, so cautiousness is must. Take care of your diet. Some disease is possible. Things will move forward in love relationship and your efforts will give fruitful results. You may refuse a good plan. Do anything after giving a proper thought process, don't let emotions overpower your thoughts, it will only give losses. Property related matters may come in your mind and give problems.
Sagittarius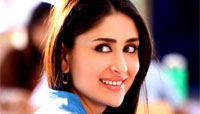 Some work related journeys are possible. Delays and hurdles may come in your work, which will create stress. Avoid wastage of money, otherwise it won't be good for you. Save money as much as possible. Problems are possible in your throat. This is a good time for losing weight, if you are overweight.
Capricorn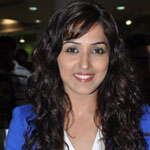 Try for changing your job, time is good for that. Maintain good relations with your friends and take advantage of their powers. Luck is ready to support you fully, when you work in the right direction. You are likely to gain profits, if any account is pending with foreign companies. Your friend circle will increase and works will accomplish easily,
Aquarius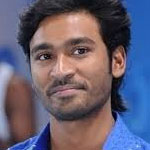 Mercury is an auspicious planet for you and Capricorns. Though it becomes the lord of eighth house in Aquarius, but number of its inauspicious results are very less. You will get success in this duration, if Mercury is not the significator of bad houses. Otherwise, problems may come in your work. Good chances of financial benefits are there, businessmen and servicemen both will get it. But, don't waste all your money, save for the future also.
Pisces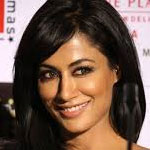 Mercury in ninth house will give auspicious results. You should plan some trips this time. Visit your nearest Vishnu temple. You will spend a good time with family, progress will also come in work. So, everything is looking great for you. But, don't get attracted toward someone, otherwise all your goodness will go in vain.
So, this was all we had for you. If you wish to know everything in detail about you and your life for FREE, click here: Make Your FREE Detailed Kundali Here