Saturn, the planet of justice, will transit in 2015. Effects on all the individuals will be seen with an impact on their zodiac sign. Know the dates of Saturn transit in 2015 here.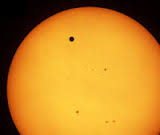 Saturn is a planet that has several logics associated with it. A lot discussion keeps on going about Saturn. Here, we will discuss Saturn transit in 2015. This is the planet which moves very slowly and affects one's life in a powerful manner. In the birth chart or Kundali and solar system, Saturn holds a very important place in both. While Saturn transit 2015 can bless you with all the goodness, it can snatch away peace and prosperity too. Luxury and wealth can chase you with benefic Saturn transit in 2015 and can give you miseries with a malefic Saturn transit 2015. Nothing can be predicted accurately about Saturn, as it gives instant results and sudden changes. Favorable and unfavorable results, both are associated equally with Saturn transit 2015.
Read the dates for Saturn transit 2015 here. Prepare yourself for all the possible events of future with guidance of Saturn transit 2015 predictions.
Transit :
There is no transit of Saturn in 2015.
Combust & Rise ::
12 November - Combust in Scorpio
18 December - Rise in Scorpio
Retrograde & Direct :
14 March - Retrograde in Scorpio
02 August - Direct in Scorpio
Saturn Transit In 2015: The Mysterious Planet
Astronomical facts explains that Saturn has a total of 9 Moons surrounding it. Indian mythology calls Saturn as Shani or Shani Devta, and honor them with extreme faith and devotion. Saturday is ruled by Saturn and is the day when Shani temples are full of devotees. As per the beliefs, Shani or Saturn delays everything or you can say every task. Reason behind it is slow movement.
Astrologers say that people with Saturn in their planet should worship Lord Shani and should donate black things on Saturdays. Doing so will help them in reducing the ill effects of Saturn from their horoscope.
Saturn is very powerful and rules Aquarius and Capricorn. People with presence of Saturn in their horoscope are aggressive, as per the beliefs. However, they behave gentle and pleasant, if they have a benefic Saturn in their horoscope. Saturn is the significator of leadership, fame, justice, and the knowledge to figure out the difference between right and wrong. As Saturn is the planet of justice; thus, Saturn transit in 2015 may bring some changes in the matters related to judiciary. No matter which zodiac sign you come under, Saturn transit 2015 will affect each of you for sure. Pleasing Lord Shani can help you in gaining success and admiration.
We hope that Saturn transit 2015 proves to be highly favorable for you all. Don't forget to check out our Saturn 2015 predictions.