Venus is transiting in Capricorn on December 2, 2016. Like every other transit, Venus transit will also bring changes for your zodiac sign. To know whether these changes are favorable or unfavorable, read this article on Venus transit in Capricorn.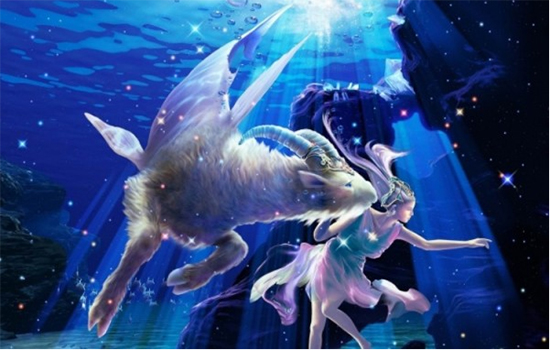 On 2nd of December, 2016,Venus will be moving into Capricorn, which is the sign of its friendly planet, Saturn. It will be joining retrograde Mercury. Capricorn is an earthy sign, which is secretive. The transit will have following effects on the natives:
Aries
Venus is Maraka planet for Aries, being lord of 2nd house and Saturn is badhaka, being lord of 11th. Venus will be in the sign of Saturn, thus Maraka Badhaka will be joining hands. It will pass through Uttarashadha, Shravan and Dhanishta constellations (Nakshatra). Planet gives result of its star lord, and the nature is decided by the sub, it occupies during transit. Due to this transit, the natives may face some problems in their personal life. Also, results may get delayed. At this time, you should pay attention in your domestic life. You may some face some problems from your children's side. It is suggested to avoid making speculations.
Taurus
You may perform pious deeds, at this time. Long travels are also foreseen. You may face problems from servants and pets. It is suggested to take proper care of yourself, as digestive problems are possible. Due to Venus transit, you will get name and fame.
Gemini
As a result of this transit, there will be gains from opponents and you will make wealth. However, it is important to to maintain your confidence level. At this time, refrain following dual nature. Desire for secret unions and such acts may develop.
Cancer
During this time period, take proper care of your health to avoid major health issues. Gains from spouse or partners is on your cards. Things at workfront will be prosperous and you may also plan for expansion.
Leo
This is the time when you should keep a check on your health. Due to Venus transit, you will make good money; however, expenses may rise up. You will be investing in real estate or think of mortgaging your immovable assets.
Virgo
Beginning will be in your favor; though, you may face some problems later. Interest in romance, music and arts will increase. If you are from such fields, this will be a good transit for you initially. During the last phase, you may face some delays and losses.
Libra
If you are going through Bhukti or Antara of Venus, then this will be a promising period for you. You will name and fame in work field and your performance will also improve. There will be new contacts. The last phase may give you some setbacks.
Scorpio
As, ascendant (Lagna) lord is going afflicted these days and creating problems worldwide; therefore, you may also face some troubles. This transit may not prove that favorable for you. You may develop close relations with known or unknown persons. Friends will be helpful. During this transit, you may take help of occult science to get your things done.
Sagittarius
Venus rules 6th and 11th house and will be transiting in 2nd house, i.e. the house of money. However, you may not get that much benefitted on financial front. As, ascendant lord itself is running retrograde; therefore, you will gain name and popularity, but not money for the time being. You will achieve many small things, but not very big things are predicted.
Capricorn
Love is in the air, is a very nice song and will be coming true for you in the coming time. Though you aren't much open in showing your inclination toward this human nature; but, if you are looking for love then now is the time. Married couple will enjoy good time together. Aspect ofMars and proximity with Mercury will give you chances for relation, but it may be short termed.
Aquarius
Due to this transit, you may change your residence or office. You may spend on useless things. This transit may provoke you to go against the prohibited norms of society. You will get name and fame, but not much monetary gains. So, something is better than nothing should be the thought for the time being.
Pisces
This will be a good time for you. There will be monetary gains, name & fame, and popularity. You may go on short trips. There will be gains from unexpected sources. During this time, avoid going and eating out.
So, this was all I had for Venus transit in Capricorn. Stay tuned and get yourself planned in advance.