Mars is transiting in Virgo on November 3 and will stay here till December 24, 2015. Mars is a furious planet and it may produce some strong impacts on your zodiac sign. Know more about them with the predictions of our expert astrologer.
Mars will transit in Virgo on November 3, 2015. It will remain there till December 24, 2015. Here, Mars will stay in its own, Sun's and Moon's constellation.
Let's see the effects of Mars on different zodiac signs:
Aries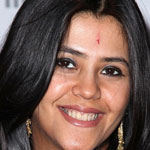 The lord of ascendant will transit in sixth house and travel in the constellations of Sun, Moon and Mars. Mars is itself the lord of eighth house. This time, don't get into any dispute unnecessarily and concentrate only on your work. Love relationships may not give much pleasures and they will decrease due to your own anger and arrogance. Health of children may also remain a bit weak. Stay cautious while driving. Avoid alcohol and spicy food.
Taurus
Your personal life will remain good and you will also enjoy love relationships. You should avoid getting angry on children. Health of children may remain a bit weak. Speculation and gambling will not give any benefit, so avoid it. You should not speak harsh, otherwise it may hurt someone. Small journeys are possible which will give you fruitful results. Your confidence will remain high, you will keep on doing your work will dedication and become successful. Don't get into any dispute or arguments. You may waste money.
Gemini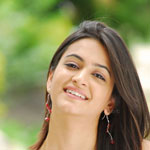 You may feel angry unnecessarily, dejection may come in mind. This may affect your personal life. Your friends will be happy to help you, but you will not feel satisfied. Good chances of financial benefits are there, so if you will think wisely money may come your way. Small journeys are possible. You will get appreciation at workplace, but disputes are also possible unnecessarily. Avoid arrogance completely. Try to do Yoga and Pranayam regularly in the morning, it will surely give benefits.
Cancer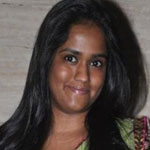 Your communication skills will improve. Your self-confidence will help in moving ahead in life. Luck will support, but not much. It would be good to concentrate on your work without interfering in others. Situation of work will remain favorable, businessmen will get benefits. Those in job will get appreciation due to completion of work on or before time. Some long journeys are possible, which will give fruitful results.
Leo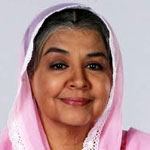 Living happily together with all the family members is one of the several aspect of good life. But, pressurising them for proving your point is not good. You may meet some of your old friends. Improvement will come in love relationships. You may get financial benefits due to life-partner. You will keep on contributing in religious and spiritual activities. Some sudden expenses are possible, so it is important to make concrete plans.
Virgo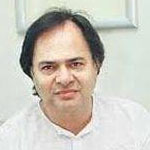 It is very important to keep a control on anger for both personal and social life. You may get an injury on shoulders, stomach or at face. Expenses will increase, but money will keep coming with a good pace, so chances of any major problem are not there. You will get the support from friends and seniors. Elder brothers will also prove to be of great help. You should take help from them. Normal situations will prevail at workplace.
Libra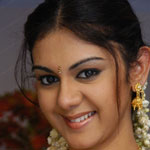 Satisfaction will disappear from your personal life. Disputes will remain with life-partner. You may feel dejected. Arguments are possible with relatives. Income may decrease and expenses may increase. Believe in your own actions for making ways for the future, don't trust your friends, they may withdraw. You will disturb your enemies, you may also get stuck in legal issues. Problem of sleeplessness may occur.
Scorpio
You may not enjoy your love relationships, arguments are possible. A small matter may turn into a big one and create all mess. Arguments are also possible at home. Take care of your diet and avoid alcohol, otherwise problems are possible in stomach. It would also be good to avoid spicy and junk food. This is good time for finding a new job, so go for it.
Sagittarius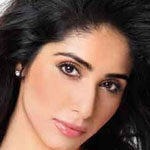 Don't lose your temper and behave nicely with everyone. Respecting seniors is a good thing, it will help you in moving ahead in life. It is your duty to fulfil the wishes of elders, so don't delay this. Do good for your dear ones as much as possible. Some hurdles are possible in work, but you will overcome from them. This transit is generally favorable for you, so there is no need to take any stress.
Click here to know more about your sign: Sagittarius Zodiac Sign
Capricorn
Mars become exalted when it comes to Capricorn. Mars is the lord of eleventh house for this ascendant and now it will remain in ninth house, which is an auspicious one. Minor problems may come your way, but they will not affect much, everything will become alright after few days. Changes of disputes with life-partner are very high, any work may come up for you at home. Property dealers will get some special benefits. It is the time to contribute in spiritual activities, earn both the virtue and divine grace.
Aquarius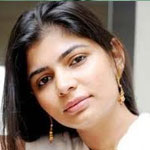 Arrival of lord of tenth house in eighth house may produce some losses. You have to control your behavior and routine. Try to avoid alcohol, if addicted. Hurdles are possible in some works, but it would be necessary to take care of health. Any disease may occur, so stay aware. Any good news may come from in-laws. You may get your money back.
Pisces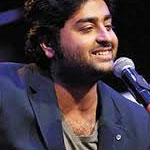 Mars is lord of second house for you and transiting in seventh house. This transit will give profits to both businessmen as well as to those who are in job. You will enjoy your love relationships. Minor problems may remain in married life, but anything major will not be there. You only need to control your anger. Consume simple and clean food because it will also create an impact on your mind.
So, this was all we had for you. If you wish to know everything in detail about you and your life for FREE, click here: Make Your FREE Detailed Kundali Here