aturn will combust in Scorpio on November 12 and will rise on December 18, 2015. Saturn combustion will put some opposite effects on natives from its usual nature. Know about them in detail with the predictions of our astrologer.
Saturn will combust on November 12 and it will rise again on December 18, 2015. Although, combust and retrogression of a planet is not considered auspicious, but this isn't the case with Saturn. Often its combustion brings good results for people. During its combustion, the more it is malefic for any birth-chart, the more its inauspiciousness will decrease for the native.
Let's see the effects of Saturn combustion on different zodiac signs:
Aries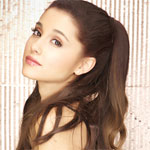 Saturn is not at all favorable for you. You must have faced a lot of difficulties or delay in works related to personal and professional life. But, this is a good time to try again as chances of getting success are high. Stay cautious about your health. Keep on doing Saturn remedies and chanting of Mantras as long as you are going through it's period or sub-period. There is nothing to do it with its combustion, rise or retrogression, so don't think about it's position. The attitude of people will turn positive towards you, but that will be temporary. Some sudden benefits are possible, so don't leave any chance of gaining it.
Taurus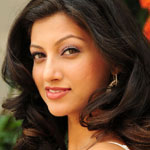 Positivity will increase, as creator of hurdles is turning weak for some time. But, major auspiciousness will not be there, because it is the lord of tenth and ninth house and also the objector for you. It is playing so many roles together, previously it was good in all the things, but now its effectiveness will decrease. It may make you hear any sad news in domestic life. But, all the works will keep going with a normal pace. You are advised to stay calm in this situation. Any remedy related to Saturn can also be performed for increasing auspiciousness.
Gemini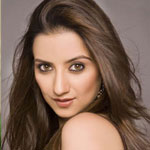 Combustion of lord of eighth house is favorable, but it is also the lord of ninth house for you. This time you may get opposite results from your expectations. You may get good news from where you were expecting delays and delays are possible from where you were expecting the good news. Saturn is the lord of unexpected events. But, don't worry, just keep on doing your work with full dedication and devotion, one day you will surely get success.
Cancer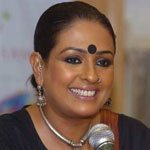 Your situation is not very good if period or sub-period of Saturn is there. You might not be getting the desired success in job or business, but this time may provide you some relief. Saturn will surely give you something as it is combusting being a malefic planet and lord of eighth house. You may get some auspicious news in personal life. You may also get some legal help or hold money may come back. Just keep on following the remedies for invading bad effects of Saturn.
Leo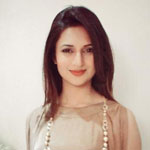 Saturn is malefic for you, but not much, afterall son is son and father is father. This clearly depicts the relationship of Sun and Saturn. Saturn will give you extreme benefits by coming in the constellation of Mercury in Scorpio. Saturn is now placed in its own constellation, so you must be facing some hardships due to this, but the upcoming time will make you feel relieved. So, don't worry, your days will change as soon as Saturn will change its constellation.
Virgo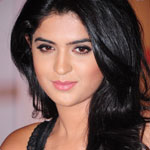 Saturn is a very good friend of Mercury and it is transiting in third house for you. Hurdles may come in the auspiciousness that you were enjoying from last few days. Stay cautious about your speech and words. You may also feel reduction in happiness in personal life, coordination will decrease. You may feel uncomfortable at workplace. People may not like your behavior. But, the good thing is that everything will be alright within a month.
Libra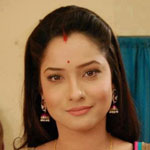 Difficulties may reduce for you. You will get relief in disputes which were disturbing you from a long time. Enemies will stop disturbing and you will perform great. Your interest will increase in home and you will spend on its decoration. Benefits will also come in love relationships. You are likely to gain financial benefits due to estimate related works.
Scorpio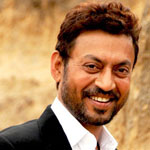 You have to be very careful this month. Don't think too much and avoid negative thoughts. Don't get upset with the delay in works. Reduction may come in love relationships, but there is no need to worry. Everything will be alright. Reduction in health, headache or pain in eyes is possible. So take care of yourself.
Sagittarius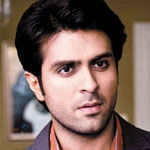 Your expenses will reduce during the combustion of Saturn. But, this is also indicating a big expense on its rise. Saturn is known to balance everything. Your sixth sense may give a wrong message to you. Chances of losses in trips are very high. Coordination will remain missing with employees. Backache is also possible.
Capricorn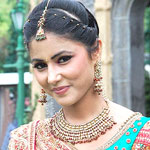 Defamation is possible to you, losses are possible from friends. Unnecessary delay may occur in work. You may have to be embarrassed in front of others. Your financial situation may become weak. Chances of financial losses are very high, so stay cautious. Everything will turn out in your favor with rise of Saturn.
Aquarius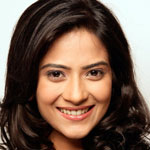 Saturn is not in a mood of creating benefits for you. You may have to face a number of hurdles. You will feel reduction in business, personal life, professional life and relations with friends. Satisfaction will not remain in mind. You may have to face dissatisfaction a lot of times. Any blood related problem is possible. Chances of financial losses are also very high for you.
Pisces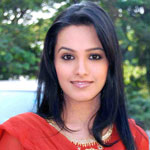 Saturn is auspicious for you, even being the lord of twelfth house. Stay as careful as possible because problems like losses from journeys, increased expenses, reduction in profits, sudden losses, tension at workplace, disputes with siblings or neighbors are possible. For eliminating these effects, keep on doing the suitable remedies for pacifying Saturn.
So, this was all we had for you. If you wish to know everything in detail about you and your life for FREE, click here: Make Your FREE Detailed Kundali Here