Lance Naik Hanumanthappa Koppad has survived miraculously till 6 days under 26-feet thick sheet of snow. Astrologer VGR Pavan gives his exclusive analysis to understand what kept him alive. In this prediction, he has also calculated about his survival chances in future. Let's see what he says...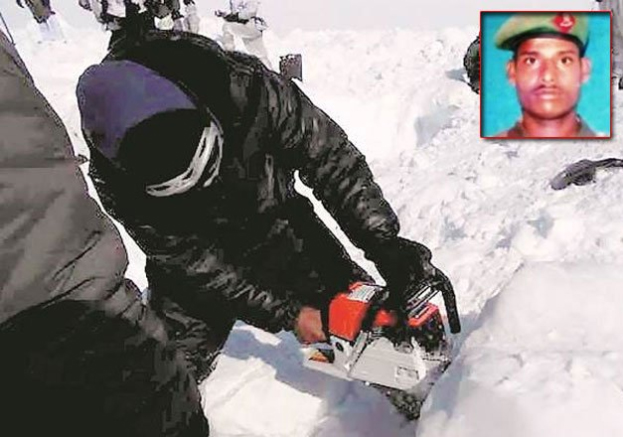 Horary astrology can be employed for any question. I came to know about Hanumanthappa, a soldier who was still alive in spite of burying in snow for 6 days. Now, he is fighting with death. Even Modi went to see him which attracted national media. I am curious to know about his life span through horary astrology. The following is the horoscope for the moment of analysis:
Rule: The sub lord of ascendant should not signify 2-7 and Badaka Sthana for survival.
Here, the sub-lord of ascendant is Sun. He is in 8th house in the star of Mars and sub-division of Rahu. Mars is in 5th house, whereas Rahu is posited in 3rd house along with Jupiter. Therefore, Sun is the strong significator for 3, 5, 8, and 11 houses. Hence, there are chances for survival.
Actually, Rahu is conjoined with Badka Lord Jupiter, but he (Jupiter) is retro; hence, may not cause harm. All the three co-rulers of the ascendant are connected with Rahu!
He is in strong representative for Sun and Jupiter. Sun is in 8th house, which indicates danger but not death. Jupiter in retro may not give any result till May 2016.
Therefore, he will survive. Any recovery can be anticipated during Rahu-Rahu-Jupiter, which starts by the end of May 2016.
God bless him! Let's see what happens…
By VGR Pavan