Sun is transiting in Taurus on May 14, 2014. Like every transit, this transit will also produce some positive and negative effects on each zodiac sign. Read out what astrologer Acharya Raman has to say about the effects of this movement of Sun in Taurus.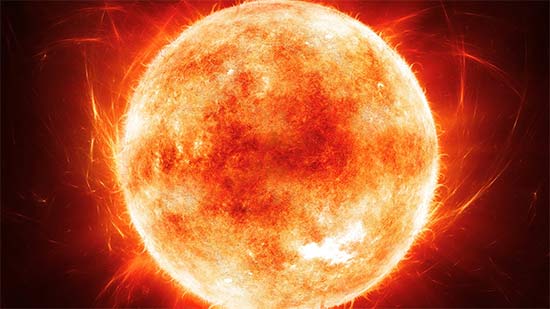 At around midnight of May 14, 2014, Sun will enter into Taurus, a bullish fixed sign having constellations of Sun, Moon and Mars. The constellation of Moon, Rohini falls in this sign, which causes "Nautapa" the nine days of extreme heat, when Sun enters into this constellation. This transit will witness the formation of the new government at New Delhi and the possibility of "Achhe Din" coming for India. But apart from this, we humans are going to be affected as usual in some or the other way, as all planetary transits do affect in some or other way. Sun will move away from Ketu-Rahu axis and aspects of Saturn and Mars, this will be a good factor for all.
Aries
There will be happiness from offsprings, spouse, and younger relatives. You will feel relieved in your personal life and some gains from speculative acts is also promised. Your physical health will also improve and you will get relief from old diseases.
Taurus
Some disputes on ideas may be possible with the elders. You will show inclination toward reading and roaming around. Gain of money through stock market is in store for you. Avoid any dispute with spouse on petty things because that might irritate you. You might desire to have a new home.
Gemini
You may have sudden gains in this time. Short travels will lead to fulfillment of desires. You will make new friends and encounter success in work. Professional front and personal front will be good. Good time overall.
Cancer
Your health may trouble you a bit. But, there will be good enjoyment in general. Luck will remain in your favor. Your thoughts will come true to life on many occasions. There could be temporary separation from kids.
Leo
Religious travels are possible. Good amount of luck will support you. There could be gains from elders and divine help. Some untoward expenses are possible. There will be good amount of life force in you this month initially.
Virgo
Drive carefully and avoid alcohol while driving. Otherwise, you might have to face some problems related to rash driving. After some initial distress, there will be good time and all your works will be accomplished. There will be conversations with younger kiths and kins.
Libra
There will be good news from work front and you may switch job, get a promotion or a salary hike. You may face some problems in personal life, particularly those who are going through the Antara or Pratyantara of Rahu/Ketu. Keep your temper cool and try to listen more and speak less.
Scorpio
Take care of your health and avoid fast food. Work front will remain good and promising. There will be long travels. Elders will be supportive. There will be overall goodness and progress.
Sagittarius
You will win over your opposition. There will be good news from many circles. Luck will remain in favor. Take care of your health, as stomach ache and colic pains are possible. Minor disputes with spouse are there. Losses can accrue due to wrong judgment.
Capricorn
You might face some problems in your romantic life. It's good to stop your speculative acts, otherwise you might face some losses. Your practice of chanting might get disrupted. But, the last four five days will remain in your favor.
Aquarius
Mars will get direct this month, so you can expect good professional outcome after it. Minor issues related to your health and personal life are possible. But, you will do some travels and there will be good work performance from your side. It is a not-so-good time for housewives.
Pisces
Overall, you will have an average time, there will be gains and losses equally. You should take care of your spouse as he/she can be a source of medical expenses. You may face some problems in your romantic life. Problems of teeth and pimples can give you sleeplessness.
By Acharya Raman