Now-a-days, the political parties are fighting for their share of seats in Maharashtra. But, which party will get the pleasure to yield the Chief Minister of Maharashtra? Let's check out the fate of these political parties on the basis of astrology with astrologer 'Acharya Raman '.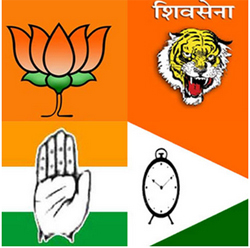 We are witnessing a weird war among the politicians of different political parties in Maharashtra, for seat sharing. The parties that are fighting for their share are Congress, BJP, Shivsena, and NCP. It is very disappointing to see politicians fighting over seats and regime in such a manner. It reminds me of those four legged creatures who fight over the shadow of single bone in the pond and leave the one in mouth. This is a very old story, which I read in school, and now I am witnessing the same on national channels. This is pathetic, fight of egoes of our politicians. But, somehow there will be a Chief Minister in Maharashtra and things won't be as worse as in Delhi, where there is no government till date.
I will try to find out the party, which will eventually yield the CM (Chief Minister) of Maharashtra. I have nothing to do with their alliance etc. The name of the parties in alphabetical order are:
BJP
CONGRESS
NCP
SHIVSENA
According to the news in media, BJP and Shivsena are the two hardcore favorites for the post of CM. Whereas, Congress and NCP are not so appealing as per the ground reports.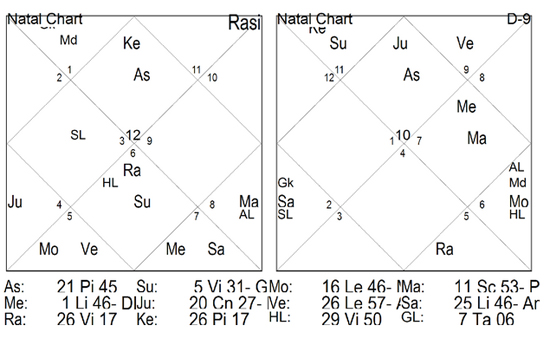 Date : 22-9-2014
Time : 19:02:17
Place : Bhopal M.P.
The deciding planets are :
Lord of ascendant : Jupiter - 21
Lord of Moon star : Venus - 9
Lord of Moon sign : Sun - 5
Day Lord : Moon - 4
The total is 39. The probable party which will yield the CM will be NCP . Best wishes to all the candidates.
Acharya Raman