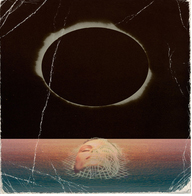 Eclipse has always been a subject which raises our curiosity quotient. It is a natural phenomenon, which is perceived differently by people of different communities and places. According to Hindu religion, eclipses are known to have more than what meets the eye. There are a number of mythological facts and beliefs regarding the occurrence of eclipses. This makes it an important event in Vedic Astrology. It is believed that Solar as well as Lunar Eclipse have a direct impact on human lives. They also affect the nature and environment.
In the year 2019, a total number of 5 eclipses will be observed. Out of these, three are Solar Eclipses, while the other two being Lunar Eclipses. During the month of January, the first Solar and Lunar Eclipse of the year will be observed. The first Solar Eclipse will take place on 6 January 2019, while the first Lunar Eclipse will occur on 21 January 2019. The second Solar Eclipse will be observed on 2 July 2019 and the second Lunar Eclipse (the last Lunar Eclipse for the year 2019) will be seen on 16 July 2019. Solar Eclipse appearing on 26 December 2019 will be the last eclipse of the year 2019.
हिंदी में पढ़ने के लिए यहां क्लिक करें: ग्रहण 2020
Solar Eclipse 2019
Date
Time
6 January 2019
05:04:08 - 09:18:46
2 July 2019
23:31:08 - 26:14:46 (extends to 3 July 2019)
26 December 2019
08:17:02 - 10:57:09
Note: Solar Eclipse occuring on 26 December 2019 will only be visible in India. Also, the time given in the above table is according to the Indian Standard Time.
Red in detail: Solar Eclipse 2020 Dates
Lunar Eclipse 2019
Date
Time
21 January 2019
08:07:34 - 13:07:03
16 July 2019
25:32:35 - 28:29:50
Note: Lunar Eclipse occuring on 16 July 2019 will be visible in India. It is to be kept in mind that the time mentioned in the above table is in accordance with the Indian Standard Time.
Red in detail: Lunar Eclipse 2020 Dates
Eclipses and Human Life
Celestial bodies like planets and Nakshatras play an important role in the existence and life of humans. Humans have always been a curious race and the occurrence of celestial events piques their interest in a way that nothing else does. Mankind has deciphered the importance of these celestial events long ago, which is believed to the base of Vedic Astrology. It is believed that along with Karma, planetary transits and Nakshatras also play a major role in determining what happens in an individual's life. There are nine planets in total, which are also known as Navagraha. These planets form the foundation of Vedic Astrology. All the predictions and laws of astrology are based on these 9 planets.
The Sun and the Moon are among these Navagrahas, which makes events related to them a crucial point in influencing human lives. Their motion, position, etc. are all important and serve to be tools of Vedic Astrology. Any event related to them plays an important role in human life. According to Vedic Astrology, the impacts that the eclipses make on human life can be observed during the eclipse period, and also before and after an eclipse takes place. The lingering effects of eclipses are often observed and recorded by the scientists as well. These effects are not just limited to human lives but they also influence the flora and fauna of the Earth. Different important elements like air, water, etc. that support human life are affected during an eclipse. The whole biosphere is affected by eclipses, which is why human life and eclipses are so deeply connected.
Mythological Legend Behind the Occurrence of Eclipses
The legend behind eclipses traces back its origin to the time when a feud broke out between the Devtas (Gods) and Asuras (Demons). Amrit (the elixir of immortality) was obtained when Samudra Manthan took place. The Asuras snatched away the Amrit from the Devtas.
To save mankind and help Devtas, Lord Vishnu took the form of a damsel named Mohini. Mohini's enchanting abilities and her beauty caught the attention of the Asuras and she managed to take away the Amrit from them. Mohini cleverly began distributing the Amrit to the Devtas. An Asur named Swarbhanu observed this and managed to use the trick up his sleeve. He disguised himself as Devta and sat amongst them. The moment Mohini fed the Amrit to him, the Sun and the Moon recognised him and revealed his identity.
Lord Vishnu used his Sudarshan Chakra and cut him into two halves. Because the Asura Swarbhanu had already consumed the nectar of immortality, he didn't die but got divided into two halves, his head being Rahu and his torso being Ketu. Since then, Rahu and Ketu gained the status of shadow planets and became the enemies of Sun and Moon. Because of this, whenever the Sun and Moon align themselves in a certain fashion, Rahu and Ketu lead to eclipses, taking their revenge on both these planets.
Thus, Rahu and Ketu are held responsible for the celestial event known as eclipse. Because they are evil in nature, negative energy generates within the surroundings.
Grahan Dosha in birth chart and eclipses
There are a number of Doshas that are observed in Vedic Astrology. Kaal Sarp Dosh, Pitra Dosha, Manglik Dosha and Grahan Dosha are a few to name. These Doshas are known to affect the life of an individual negatively.
The occurrence of Solar Eclipses and Lunar Eclipse leads to Grahan Dosha in the horoscope or birth chart of some individuals. Grahan Dosha leads to a number of pain and sufferings in an individual's life.
If any person has Sun or Moon posited along with either Rahu or Ketu in their 12th house of Lagna, Grahan Dosha arises. Also, the presence of either Rahu or Ketu in the ruling house of either Sun or Moon leads to Grahan Dosha.
Grahan Dosha is a serious condition which makes the person's life full of problems that are difficult to deal with. Because of the presence of Grahan Dosha in birth chart, a person faces problems in all spheres of his or her life including family life, career, education, financial, love and married life, etc.
Types of Eclipses
Eclipses are celestial events that take place when a celestial body casts its shadow on another celestial body. Eclipse is known as Grahan in Hindi.
There are two types of Eclipses:
Solar Eclipse: When the Moon is posited between the Sun and Earth, it obstructs the rays of Sun from reaching Earth. Due to this, a shadow of Moon is created on Sun when seen from Earth. This type of eclipse is known as Solar Eclipse.

Lunar Eclipse: When the Earth is posited between the Sun and Moon, it acts as an obstruction in the path of Sun whose rays are meant to fall on Moon. Due to this, a shadow of Earth is formed on Moon. This type of eclipse is known as Lunar Eclipse.
Different types of Solar and Lunar Eclipses:
There are a number of ways in which celestial bodies cast shadow over each other and accordingly, Eclipses are classified as follows:
Total Solar Eclipse: When the Sun is covered completely by the shadow of Moon, the resulting eclipse is known as a Full Solar Eclipse.
Partial Solar Eclipse: When a part of Sun is covered by the shadow of Moon, the resulting eclipse is known as Partial Solar Eclipse.
Annual Lunar Eclipse: When the shadow of Moon falls on the central part of the Sun, leaving the outer edges to form a ring like structure (often known as ring of fire), the resulting eclipse is known as Annular Solar Eclipse.
Total Lunar Eclipse: When the Moon is covered completely by the shadow of Earth, the eclipse is known as Total Lunar Eclipse.
Partial Lunar Eclipse: When only a part of Moon is covered by the shadow of Earth, the eclipse is known to be a Partial Lunar Eclipse.
Penumbral Lunar Eclipse: A shadow comprises of two parts: Umbra and Penumbra. The Umbra is the darker part of the shadow while the Penumbra is the lighter one. When the Moon is covered by Earth's Penumbral shadow, the eclipse is known as Penumbral Lunar Eclipse.
Eclipses are complex events and as a result, there are various opinions about Eclipses. Sometimes, the ways religion and science perceive eclipse might not resonate but the fact that the eclipses (solar as well as lunar) have a noticeable impact on human lives is where these two intersect. This phenomenon plays an important role in astrology and has a profound impact on human lives as per Astrology and science. It affects human health and has a radical effect on the environment as well. Erring on the side of caution, it is important to be careful during the time of eclipse.