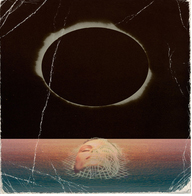 Like every year, there are several Grahan in 2016 also. These Grahan or eclipses hold a special significance in our culture. Grahan (Eclipse in English) is basically divided into two terms, that is:
Surya Grahan (Solar Eclipse)
Chandra Grahan (Lunar Eclipse)
Both of these eclipses has major astrological as well as astronomical relevance.
A solar eclipse is related to Sun and it occurs when Moon comes in between Sun and Earth and blocks the sun rays on Earth.
Whereas, a lunar eclipse is related to Moon and it happens when Shadow of Earth overtakes the light of Sun to light up the Moon or when the Moon gets obstructed from the light of Sun by any means.
Let's now have a look at all the Eclipses or Grahan in 2016, according to Hindu calendar. ( as per hindu calendar, the current year is 2072 till April 7 and 2073 after April 8)
(1) 9 March 2016 Purna Surya Grahan (Total solar eclipse)
This Surya Grahan will start and end in the era of 2072, Falgun Krishna Paksh Amavasya, Wednesday in Purva Bhadrapada Nakshatra (constellation) and Aquarius/Pisces sign. The Grahan is visible in India, this will be visible in India, Australia, Palau, Singapore, Thailand, Malaysia, Indonesia, Taiwan, Japan, China, Myanmar, Sri Lanka, Indian Ocean & North Pacific Ocean, South Korea, Guinea. The first stage of the Grahan will commence at 05:43, the peak will be at 06:13 and last stage will be at 06:44. Total Grahan will be of 1 hr 1 min. The Sutak of Grahan will start from Tuesday 8 March, 2016 at 05:04 PM.
Result of this Grahan according to signs is given below:
Aries - Profit
Taurus - Auspicious
Gemini - loss in fame, baseless accusation
Cancer - Sorrow
Leo - €" Trouble from woman
Virgo - Prosperity
Libra - Inauspicious
Scorpio - Dilemma
Sagittarius - €" Financial gains
Capricorn - Loss
Aquarius - Problems
Pisces - Increased expenses
(2) 23 March 2016 Upchaya Chandra Grahan (Penumbral Lunar Eclipse)
Upchaya Chandra Grahan will commence in the era 2072, Phalgun Shukla Paksh Purnima, Wednesday in Virgo sign. Only the ending is visible in India but impact of Grahan affects the entire Earth. The first stage of Grahan will start at 15:07, mid of the Grahan at 17:07 and last stage will be at 19:27. Total time of the eclipse will be 4 hour 20 minutes. Sutak of the Grahan will begin at 06:07 of Wednesday
(3) 1 September, 2016 Kankana Surya Grahan
Kankana Surya Grahan is falling in the era of 2073, Bhadrapada Shukla Paksh Amavasya, Thursday on Leo sign. This eclipse will not be visible in India but affect all over the Earth. The first stage of eclipse will begin at 11:43, peak of the Grahan will be at 14:37 and the last stage of Geahan will fall at 17:30. Total time of this eclipse is 6 hour 13 minutes. The Sutak of this Grahan will start at 02:24 of Thursday.
(4) 16 / 17 September Upchaya Chandra Grahan (Penumbral Lunar Eclipse)
Upchaya lunar eclipse will fall in 2073 era, Bhadrapad Shukla Purnima, Friday and in Aquarius/Pisces sign. This Grahan will be visible in India. The Grahan will start at 22:23, peak at 00:24 and end at 26:26. Total time of the Grahan will be 04 hour 03 minutes. Sutak of the Grahan will start at 01:23.
How to Get Rid of Unfavourable Effects of Eclipse (Grahan)?
For eclipses, mainly following activities are performed – Sutak- Yama- Niyama; Snaan-Daan; Vrat-Anushthan and other allied activities. During Grahan, following activities are restricted – eating, sleeping, entertainment, sexual intercourse, touching idols.
Grahan Shanti : Remedies of Grahan 2016
Ones who have Grahan in their birth constellation, birth sign, birth ascendant should not view eclipse. As the Grahan begins, start chanting or worshipping after taking bath. At the peak of eclipse, perform Havan or Devi Pujan. Donate after eclipse. Immediately take shower after Grahan.
With this article of Grahan 2016, we hope you will be able to protect yourself from the negative vibrations of eclipse. AstroSage wishes the best for you for the year 2016.