On March 31, Venus will transit into Aquarius. It will move in Pisces on April 28. Venus is known as the benefic planet. So, what will happen when it will move in Aquarius? Read this article and get to know the results of this transit on you.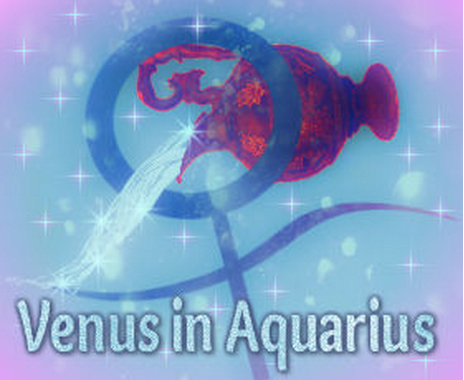 Venus will be transiting into Aquarius on March 31, 2014. On April 28, 2014, it will enter into its sign of exaltation, Pisces. Venus is one of the most benefic planets, and is directly connected with worldly pleasures. For few days, it will be accompanied by Mercury, its friend. It will be aspected by another benefic planet, Jupiter. Let us see who will be affected in what way by the transit:
Aries
There will be peace at home. People of opposite wax will favorable for you. You may go on long journeys. Expenses may increase. There will be gain of new friends and accumulation of wealth for many.
Taurus
There will be good professional development. As a result, you will become popular and will make friends. Personal life will be good. There will be melodious thoughts in your mind.
Gemini
Love life may come across some ups and downs. Long travels are promised. Domestic life will be good and peaceful. You will be hiding your inner thoughts. For most of the Gemini people, this is the time for celebrating their marriage ceremony.
Cancer
Communication skills may cause troubles, i.e. you might be misinterpreted or misunderstood. Some hurdles may pop up in your way to success. You may take debts.
Leo
You will enjoy personal life. You may go on pilgrimage. Sudden success in endeavors is foreseen. Unexpected things might happen. You will be somewhat dejected, during this transit.
Virgo
You will gain money from debts. There will be good domestic atmosphere. Family members will be cooperative. Work front will be good. There could be job change for you.
Libra
There will be utilisation of time in amusements and entertainments. Health troubles to any member of the family is possible. You will have good time with family members. Your speech will be sweet and sober.
Scorpio
Personal life will be good. Long travels are possible. Expenses may rise up. Family will be supportive. There will be good interchange of ideas and views in the family members. There could be talks about sale or purchase of immovable assets.
Sagittarius
There will be support from friends and brothers. There will be good gains and accumulation of wealth. You will gain name and fame. You will get new opportunities to think about. Attitude might turn aggressive.
Capricorn
You will enjoy lots of sweets. Misunderstandings in the family members is foreseen. You may have extra expenses to bear with. Elder members of the family may face some health issues related to heart.
Aquarius
You may find a new partner in this time. During this time, you will look for love all around. Flirting is also possible. At this time, take care of your father's health. You may strike a good deal and earn good commission in this time.
Pisces
Work front will be good. There will be gains. You will spend on lavishness and sensuous pleasures. It is suggested to take care of your teeth and gums. You will be double minded whole month.
By Acharya Raman