AstroSage Kundli Android App is all set to come up with its new version - AstroSage Kundli 3.0. Keep an eye on the notification to get the very best of astrology services or update directly from the play store. Read this exclusive piece to know the improved existing features along with the additional ones.
Download/Update AstroSage Kundli 3.0 Android App Here
AstroCAMP, a well known astrology platform, feels glad in releasing AstroSage Kundli 3.0, a major upgrade to already No. 1 Indian Astrology App. The app is completely overhauled with a new UI many new features.
You made AstroSage the No. 1 Indian astrology website in the world and AstroSage Kundli the No. 1 Indian astrology mobile app. We are sure that you will welcome this upgraded version with the same zeal.
AstroSage Kundli 3.0 Features
New User Interface: With the new and improved user interface, navigating all the menus is so easy. View all the available features in a single go.
Print Kundli & Download Kundli PDF: You will like this feature. If you want to print kundli for your records, or want to share PDF with someone, you will get everything from new AstroSage Kundli. Printing and sharing birth chart was never so easier.
Chalit Chart: Chalit Chakra or Chalit Kundli was missing for quite some time. Chalit is one of the most popular chart used by astrologers along with Rasi chart and we are happy to fill this gap with Chalit Chart and Chalit table.
New Stellar Systems & Views:

New KP Signficator view: This view shows planet in four levels as presented on KP System Learning Wiki.
4 Step: Four Step signficators are used by many astrologers now a days. This will very useful for them.
Cuspal Interlinks (Sub): This shows house connection using Cuspal Interlinks methods making Sub as base.
Cuspal Interlinks (Sub Sub): This shows planetary signfication using Cuspal Interlinks system keeping Sub Sub as base.

Numerous Bug Fixes and Usability Enhancements: We fixed many known issues which were reported by our users and made our applicable much more easier to use.
Download/Update AstroSage Kundli 3.0 Android App Here
Check Out These Cool Snapshots For Better Understanding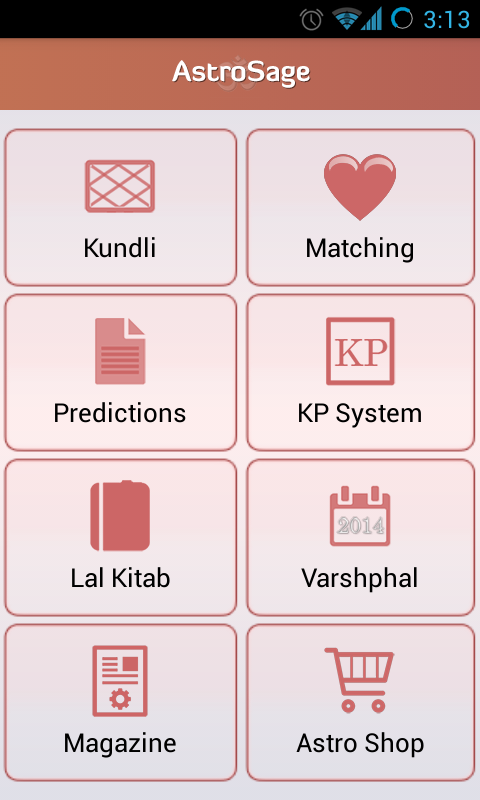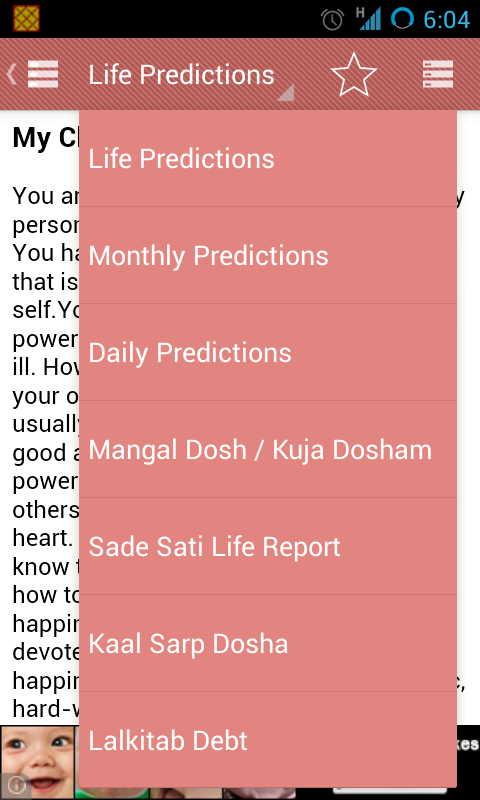 Upgrade your Android phone with AstroSage Kundli 3.0 and get the most accurate predictions ever. We have tried our best to give you an Android App which is truly incomparable with genuine predictions. While exploring this new version, you will notice that all your previous queries have been resolved and some very interesting features have been added. Get the best of astrology with AstroSage Kundli 3.0. We will be glad if you could give us more suggestions. Lets carve a beautiful future ahead!
Download AstroSage Kundli 3.0 Android App FREE
What else you want to see in future version? Leave comment and we will try to add your requested feature in our product roadmap.