In today's world, people are not very sensitive about their body parts and tend to avoid looking after them. However, Samudrik Shastra reveals the fate and behaviour of a native through the shape and size of his various body parts along with lines formed on them.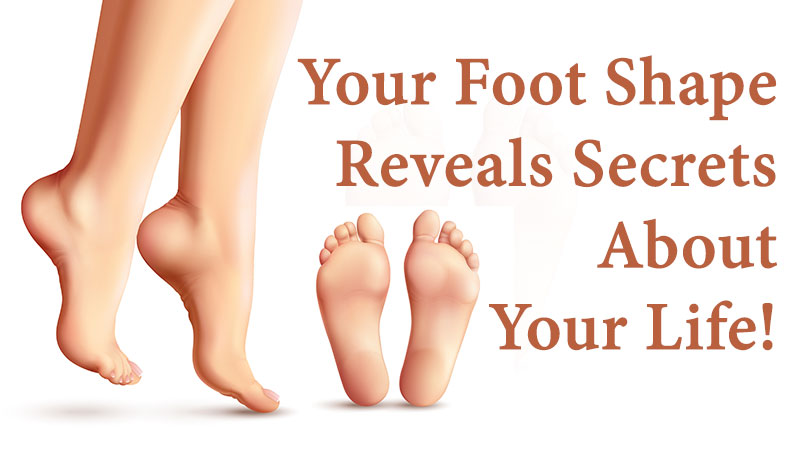 In Samudrik Shastra, we reveal a lot about the luck factor with the help of shapes and lines on the palms, forehead and feet. The shape of the feet will determine the nature and future of that person. We can learn a lot about a person based on the shape of his/her feet and the size of his/her toes. So let's know what the shape of your foot says about your future.
Soft & Thick Feet
According to Samudric Shastra, the life of a person with soft and full feet is filled with happiness, and their future remains bright. Such a person has to face minimal problems in life. Any difficulty coming in their way will get diverted. They attain comforts and amenities easily. At the same time, natives with full feet and no veins visible are quite lucky.
Lots Of Space Between Toes
You must have noticed that many people have space between their toes. Such a person has to face financial problems in life. Not only this, they have to work very hard to achieve anything in life. However, they do attain success after working hard. Such people should not back down from working but put in their efforts to attain the desired outcome.
Closed Space Between Toes
Many natives have closed space between the toes of the feet, thereby making them lucky and fortunate. These people are rich in luck and attain all the happiness in life. However, people with such feet must keep in mind that happiness is directly proportional to the amount of hard work they are putting in.
Second Toe Bigger Than The Thumb Toe
The length of the second toe of several men's feet seems to be bigger than the thumb toe, which reveals a lot about their marital life. Let us tell that the wives of such male natives are very obedient and cooperative, believe them truly and consider them as God. In the opposite case, when the length of the second toe of several women's feet seems to be bigger than the thumb toe, then their husbands will listen to them throughout their life.
Visible Leg Veins Adds To The Obstacles
It is said that those people whose veins on the feet are clearly visible grow old quickly. Such natives should take special care of their health. On the other hand, people whose feet are torn is a sign of bad luck. In this case, problems such as misery in the family, stuck money, bad health etc. can occur.
When the Shape of Toes Are Similar
People whose feet are in shape are generally calm in nature and possess an easygoing attitude. They love to lead a simple life and avoid any conflicts. Complications or ups and downs. They stay away from such scenarios and find their way out in case any problem arises.
Astrological Products Such As Gemstones, Yantra, Rudraksha & Much More:
Click Here