Mars, the red planet, will transit in 2015. Believed to be a fiery planet, Mars always brings major changes for all the signs. So, what will Mars transit in 2015 bring for you? How to get access to the accurate dates? Here's the answer in this article.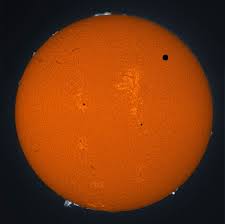 MARS TRANSIT 2015 dates or MANGAL GOCHAR 2015 dates are here. Like transits of all other planets, Mars transit in 2015 will also bring alterations for all the 12 signs of the zodiac. While for some of you, the transit will prove favorable, for others it may seem harsh. Being the fiery planet, Mars transit 2015 will bring really noticeable changes for every individual. As per facts, planet Mars changes its position from one zodiac to another at a regular interval of 45 days. Take your love life, professional life, domestic life or economical, Mars transit in 2015 will hit them all. Whether it will result in your favor or against your expectations, get to know all with Mars transit 2015. Though the impact of Mars transit 2015 will vary from individual to individual, one thing will remain common i.e. eagerness to know what that thing is. No matter from which zodiac sign you belong, Mars transit in 2015 will affect you according to the position of the planet in your horoscope.
Let us now take a look at Mars transit 2015 dates. Check out these dates to know the results of Mars transit in 2015 on you.
Transit :
In the starting of the year, Mars will be in Capricorn. Transitions after that are mentioned below:
4 January - Mars transits in Aquarius
12 February- Mars transits in Pisces
23 March - Mars transits in Aries
03 May - Mars transits in Taurus
16 June - Mars transits in Gemini
31 July - Mars transits in Cancer
15 September - Mars transits in Leo
03 November - Mars transits in Virgo
24 December - Mars transits in Libra
Combust & Rise :
10 April - Combust in Aries
12 August - Rise in Cancer
Mars has no retrograde motion in 2015.
Mars Transit 2015: The Red Planet
Mars, the second smallest in our solar system, is the fourth planet from Sun. Its red appearance is believed to be the reason behind its aggressive nature. It is because of this red color only that Mars is also known as Angarkha. Also known as the God of war, Mars is known as Mangal in Hindu mythology.
Let's throw some light on the astrological aspect of Mars. Astrology considers Mars as the malefic planet and believes it to be the lord of Aries and Scorpio. Moving on the health aspects, Mars is associated with muscles, bone marrow, and blood. If you have an aggressive nature, Mars transit in 2015 might enhance it due to its fiery nature. The bond you share with your brother is related with Mars and a good Mars can strengthen the relation with your brother. On the other hand, it can also make things go bitter, if Mars transit 2015 does not prove good for your sign. It is seen that people with Mars in their Kundali are egoistic and Mars transit 2015 may not sound good for such people. A piece of suggestion for all such individuals is to maintain calm and remain peaceful. If you are suffering from Mangal Dosha in your horoscope, follow the remedies given in Mars transit 2015 predictions to get better results.
Keep an eye on the dates of Mars transit 2015, and let good luck and fortune favor you.