Saturn, the name itself creates tensions in people and in 2016, this planet is going to transit in Scorpio. The fearful Saturn transit will surely make major changes in the lives of people from all the zodiac signs. Read these FREE predictions of Saturn transit 2016 and see what changes will come in your life.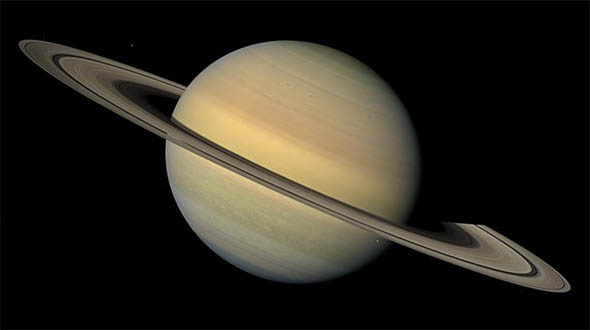 Saturn is rational, maybe the scariest of all the planets but also the one who believes in justice. In 2016, this judicious planet is going to occupy Scorpio and will stay in Jyeshtha constellation or Nakshatra, which is the constellation of Mercury. Mercury is the Lord of third and sixth house in the birth chart of Kaal Purush. So, the natives are suggested to take special care of the dear and near ones. It would be preferred not to rely on others and take steps independently. You should avoid getting involved in any financial loan this year. There might be lack of kinship in the nation. The natives who belong to the background of speech, need to be careful while making any statement to be the beneficiary this year. Let us now read how this Saturn transit will affect different zodiac signs.
Aries
Saturn will reside in the eighth house of your zodiac, which means that Shani Dhaiya will be ruling your sign. So, beware of your enemies and take care of your health. This year will bring ups and downs in the natives who are either in job or business, but the hardworking people will even get promotion. Be careful in terms of your finances and ignore making any kind of investment based on suggestions. You should try to talk more sweetly and maintain a balance between your relatives. Do not expect anything new from your love life or having a new baby and live the life you have in front of you.
Remedies:
Offer flour to ants.
Gift shoes and black colored clothes to poor and needy.
Taurus
In 2016, Saturn will transit in the seventh house of your sign. If you are not going through any illness then there is nothing to worry about, but in other case you need to take good care of your health. Spend time in Yoga and Ayurveda. You should ignore being stubborn and if your partner is headstrong, make him/her understand the situation instead of creating havoc. There is a possibility that health of a family member will not be good. This year will be favorable for people who are working or running business. Your colleagues will be supportive as well. Those of you who are planning to go abroad will find this year favorable.
Remedies:
Serve black cow.
Wear a ring made of horseshoe of black horse.
Gemini
Saturn transit will prevail in sixth house of your sign, which is a good situation. It will also transit in the Lord of your sign, Mercury. Thus, you will get positive results at each level. Your enemies or those who envy you will fail to harm you in every way possible. You will get victory in all the things you do and the health will also be good throughout the year. There is a great possibility of unexpected money coming in your life. You will also get chances to excel in your career. You might travel abroad this year or if you already have a plan to go on a trip, this year is going to favor you very much.
Remedies:
Feed black dog.
Serve birds with the mixture of 7 types of grains and pulses.
Cancer
This year, the judicious Saturn will be coming in your fifth house that will give good results in every task you are going to do. Your friends and colleagues will bring benefits. Your creative ideas will bring favorable results. Any technical help will also be profitable. Your job might give you some opportunities but be careful while making partnership. Do not take your love relationship for granted. The students should concentrate on your studies. You must avoid holding grudges against your brothers. Thinking wisely about finances and having patience about your decisions will help you in great way.
Remedies:
Burn a lamp in front of Peepal tree.
Make some almond offerings in temple.
Leo
Saturn is coming in your fourth house that means Dhaiya will have its influence on you. Hence, you will have to work hard for positive results. Even though Saturn will reside in the constellation of the lord of your second and eleventh house which is Mercury, your dedication will definitely not let you down. If you are planning to buy new house or a new car, this year will support you, so go ahead. Also, you need to concentrate more on your work this time. People who are in job will get better outcome. Take good care of your health and of course your personal life, to have a blissful experience in 2016.
Remedies:
Serve rice and milk to black cow.
Offer Sindoor (vermillion) to Hanuman Ji on every Saturday.
Virgo
The judicious planet Saturn will transit in the third house of Virgos and it will reside in the lord of your house, Mercury. This will bring good results. Your confidence will be your support system to be a winner. Your financial condition will parallely improve. Job and business life will be favorable to you as well. Some profit in business is also possible this year. The familial life will improve and the conjugal life of the Virgos will be blissful but love relationship will be a little sour. It will be good for you to avoid travel unnecessarily and take good care of your health. By doing so, you will be having a happy and relaxed year.
Remedies:
Avoid consumption of alcohol and non-vegetarian food.
Serve food to black dogs and monkeys on Saturdays.
Libra
Saturn will transit in second house that means you will experience Sade Sati in 2016. Though long distance trips and foreign travelling will be beneficiary, other things need some attention. You should ignore unnecessary expenses to manage your finances wisely. Despite the possibility of unexpected money coming your way, do not invest in anything blindly. Everything will be at its place after passing through little jerks. Be sweet to others and keep your family in sync with yourself. This year will be good for you if you are planning to shift to a new place or to start a venture or something related to it.
Remedies:
Help lepers.
Take 1.5 kgs of coal and a iron nail and put it in a black cloth. Now revolve this cloth around your head and put it in running water.
Scorpio
The lord of justice, Saturn will transit in first house due to which you will have the effect of Sade Sati in 2016. Saturn is residing in the constellation of Mercury, the lord of eleventh and eighth house hence you will be getting mixed results in everything. All the tasks done by you will take some time to complete. Though you will succeed in your steps after going through hurdles and the hard work. Keep your seniors and elders happy to ignore arguments. Invest intelligently and control unwanted expenses. You need to respect your love and trust his/her true feelings to have a blissful love life in 2016.
Remedies:
Offer jaggery to monkeys.
Alcohol and non-vegetarian food should be ignored.
Sagittarius
This year, the inflexible Saturn will transit in your twelfth house and because of this Sade Sati will affect your life. Though, Saturn will be under the constellation of Mercury, the lord of tenth and seventh house, it may make small blockages in your day-to-day life. This will not hold you from getting success. You are advised to consult your doctor and go through regular check-ups. Especially those who are already sick. Start valuing money and stop spending so much. Beware of those who envy you. Also, it will be good for you if you can talk a little sweeter to others. By doing so, you will be able to manage your year pretty nicely.
Remedies:
Chant Hanuman Chalisa and offer vermillion (Sindoor) to Lord Hanuman.
On Saturdays, float 11 husk coconuts in running water.
Capricorn
In 2016, Saturn will transit in your eleventh house. It will reside in constellation of Mercury, which is the lord of sixth and ninth house. The luck will support you but there may be some difficulties as well. Your health will remain good but that does not mean you will not take care of it. Even if your friends and colleagues will be your support system, you might get disheartened by trusting too much on others in your business life. Your finances will be twisted but the family life will be healthy and happy. As per the predictions, you will experience some development in your own self and your life.
Remedies:
Follow moral values and stay away from alcohol.
Donate mustard oil.
Aquarius
This year, Saturn will transit in the tenth house of yours. Also, it will occupy the constellation of Mercury which is the lord of fifth and eighth house. Hence, working intelligently in the right direction will give you awesome results but do not do anything in hurry as it will only lead to damage. Still, Saturn will be on your side throughout the year and will help you succeed in every task you do. Your source of earning might increase. The business will expand and this year is going to be a lucky one in terms of money. Friends will help you accomplish in everything. And if you are working somewhere, you might get promoted.
Remedies:
Help the blind as much as you can.
Give food to black dogs on every Saturday.
Pisces
Saturn will transit in ninth house of Pisceans. The judicious and punishable Saturn will reside in the constellation of Mercury, which is the lord of fourth and seventh house. So, to have a blissful domestic life, little care is required. You will finish every task you decide to do. You will also succeed in your plan to expand your business with the help of any relative staying far away. Take care of the health of your father as well as brother. Also, do not get into arguments with them. You will be benefited after small hurdles. This year is great for your familial life, health and also for your relationship with friends.
Remedies:
Float rice in running water whenever possible.
Offer Ghee Roti to black cow.
Utilize the best of these predictions and make your life even better.