Tomorrow there is head-to-head between 2 strong nations that is Australia-New Zealand. Australians are desperate to regain the form whereas New Zealanders to retain success. I would like to offer astrological predictions for the series to horary astrology. The following is the horoscope of the movement with the seed number 105 in favour of New Zealanders: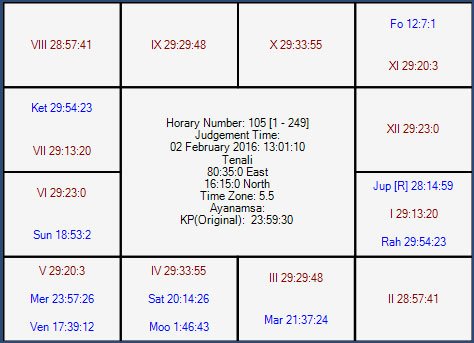 In case of any competition the sub Lord of 6th house is deciding factor. In this horoscope, the sub Lord of 6th house is Saturn. He is a powerful significator for 4th house matters which favours Australia.

Prediction: Australia may win this game. Good luck for both of the teams.

By VGR Pavan