IPL Cheerleaders have always been in gossips for many rumors. Still, glory of IPL cheerleading always remains same. After all, it increases the glamour quotient of Indian Premier League.
Concept of cheerleading is new to India. IPL has brought a big change to Indian sport world. Every new thing takes time to adjust. That is why; this amazing concept of Cheerleaders in India is not accepted by many. However, everybody still cherishes their presence in IPL. This is the irony of our culture. Seeing viewers interest we can assess that IPL Cheerleaders will soon make their place in Indian hearts.
IPL Cheerleaders: Sizzlers On The Ground!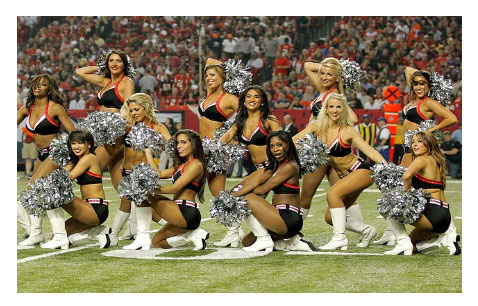 Sizzling glitzy cheerleaders heat up the enthusiastic event of Indian Premier League. With their crazy moves, the entire nation bounces on each hit of the batsman. Indians consider cricket as a religion. They celebrate cricket match like a festival. IPL has made this event more gorgeous by creating the biggest cricket league of the world.
IPL Cheerleaders entertain the cricket frenzy crowd in the stadium wearing scanty outfits. The cricket ground becomes so entertaining with those beautiful IPL Cheerleaders that everybody cherishes to watch cricket live. People try to grab the seats closer to the IPL Cheerleaders.
On the grounds, players also find it refreshing to have someone cheering for them. IPL Cheerleaders revitalize the gusto amongst the viewers as well as players. The screams and applause keep on rising with the unstoppable moves of IPL Cheerleaders.
IPL Cheerleaders keep on experimenting with their steamy moves, adding oomph factor, stimulating the surroundings for keeping the rage high with unending craziness. However, their bare minimum clothes have always been in controversy as people think they distract the players and killing the Indian culture. According to many people, it is ethically wrong if women dance in public wearing scanty clothes. IPL Cheerleaders are the group of most beautiful women from various corners of the world. Let's know more on them.
IPL Cheerleaders' Controversies
IPL Cheerleaders brought many controversies with fun and glamour. The most talked about is the story of Gabriella Pasqualotto, a Mumbai Indians cheerleader. She revealed her personal IPL experiences via blogs that annoyed the associates of BCCI & IPL and they threw her out of the league.
Back home, the 22 year old, South African commented – "I was sent home as if I was a criminal. I was treated as if I had taken drugs or done something awful, and I was never offered an opportunity to give my side of the story."
She gave a clean chit to the Indians who gave least importance to the cheerleaders. In her blog, she stated like this - "The few Indian players we have met, such as MS Dhoni and Rohit Sharma have been very polite and keep to themselves in the dark corners."
On the other hand, she mentioned Aussies and South Africans the most notorious ones.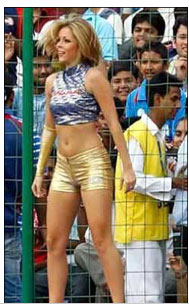 "Ol Graeme Smith will flirt with anything while his girlfriend lurks behind him. The Aussies are fun but naughty, such as Aiden Blizzard and Dan Christian. By the end of a crazy evening, a certain someone had played kissing catchers with three girls known to me only, although he has his own girlfriend back home. He cooed to each girl, 'Come home with me, I just want to cuddle!'" – Pasqualotto
Citizens of India got a very shameful comment. She clearly mentioned - "To the citizens, we are practically like walking porn! All eyes are on you all the time; it is complete voyeurism. The women double take, see you and then pretend you do not exist."
Further she explained how men viewers gaze them with beastly eyes. Her weird experience of Indian Premier League concluded in the blog like this - "I have come to realise that cricketers are the most loose and mischievous sportsmen I have come across. Makes me wonder if I should worry about them more than the commoners on the street!"
Many people also protested to eliminate the concept of cheerleaders. A big celebrity like Shatrughan Sinha also joined this protest saying this concept is making mockery of cricket.
"If you are so interested in deploying these cheer girls who dance after hits of fours and sixes, it is better to give chance to the bar girls who have been rendered unemployed after Maharashtra government put a ban on the dance bars." – Sinha
After Maharashtra, the controversy reached Kolkata. Sports Minister of West Bengal, Subhas Chakraborty didn't like the idea and commented – "Kolkatans are not yet ready for cheer girls."
Apart from this two London based IPL Cheerleaders put an allegation of racial abuse. MP Pandove, BCCI Joint Secretary and IPL committee member, commented on it like this - "I am surprised why these cheer girls have taken over a month to speak out and that too in the media. As far as I know, there has been no complaint from them lodged with the IPL."
Further, he also added, "IPL will definitely look into the matter if it is brought to the notice of the IPL commissioner by the alleged victims officially."
Let's see what the girls said: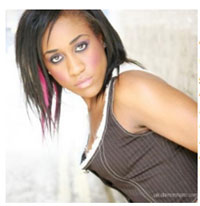 "In the first match at Mohali in a group of mixed dancers we were the darkest. We were the only ones led off the ground at the first match and we believe it's because of our colour. We were allowed to dance later and we were really upset but we danced because that's what we had come there to do. Again in the second match we were allowed to dance but after that we were not allowed to dance and we have not heard from Wizcraft since then." - Ellesha Newton, 22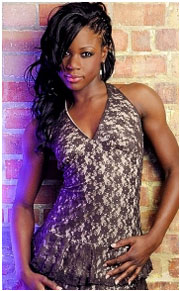 "I don't want to say much except that I really am not happy with all this and I believe it was because of my skin colour." - Sherinne Anderson, 25
Apart from this, many questions kept on sprouting like – "What is the need of Cheerleaders?" The answers are still missing.
This IPL Season 6 will definitely bring some new controversies along with new way of protests. Let's see what this IPL 2013 is bringing. Expectations of something really spicy are there. IPL 6 will not disappoint anyone, cheerleaders will come but their controversies will entertain us more other than their scanty clothes.
Note: All trademarks mentioned belong to their owners, third party brands, product names, trade names, corporate names and company names mentioned may be trademarks of their respective owners or registered trademarks of other companies and are used for purposes of explanation and to the owner's benefit, without implying a violation of copyright law.
Predictions given here are just of academic and research purpose and not intended for any other use.