New Avataar of Sachin Tendulkar in 2013
Sachin Tendulkar popularly known as the 'God of cricket' is that cricketer that terrifies the opponent with his presence itself. The players of opposite team get worried even by a single look of Sachin's amazing bat. It seems as if, with a square cut shot Sachin can divide the whole sky into two parts. Sachin is alone enough to defeat the strongest of all opponents. There is a lot to say about Sachin Tendulkar but his actions speak louder than words. The records of Sachin Tendulkar are higher than any other cricketer. The absence of Sachin Tendulkar will always be an issue of major concern for the Indian cricket team. Now when the 'God of cricket' has taken retirement, let's have a look on what the stars suggest about Sachin Tendulkar and his life.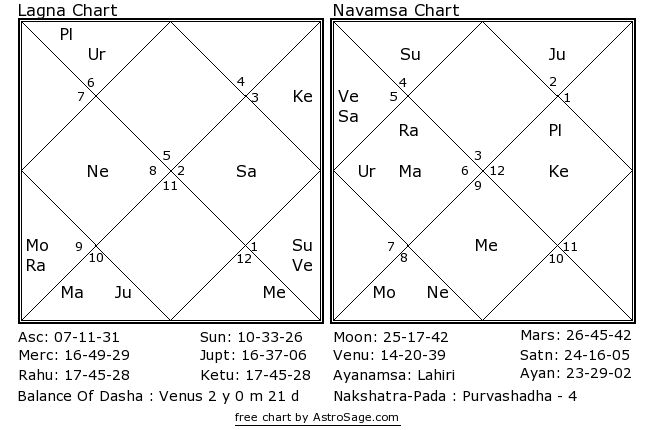 Sachin, one of the best cricketers around the world, was born on 21st April 1973 in Mumbai. Sachin was very much dedicated to the cricket since his childhood. He used to spend a lot of his time on nets and always kept on striving for the improvement of his game. Mentor Gurukant Aachrekar's contribution in polishing the talent of this great cricketer is remarkable. At the age of 14 only, Sachin was gifted light pads by Sunil Gavaskar who was a great batsman of that time. The gift from Gavaskar rejuvenated the passion of Sachin for cricket and then after 20 years Sachin was the only one who broke the Gavaskar's record of 34 Test centuries.
In 1988, when Sachin was not even 16 years of age, scored century for Mumbai against Gujarat and made people aware of his talent. This was the first match for him in first class cricket which later proved to be a milestone in his career. Tendulkar played his 1st test match in Karachi against Pakistan in 1989. It is not like that the career of stalwart cricketer Sachin has always been positive. He had gone through many ups and downs in his career. The most difficult phase of the Sachin's career was the one when the injury of his tennis elbow was about to end his career. But Sachin is not born to accept defeat so easily and he came back with a blast in 2005 and made the critics shut their mouth. Sachin Tendulkar has been awarded many awards in his life such as Padma Shree, Padma Vibhushan, Rajeev Gandhi, Khel Ratna and Arjuna award. Some people also demand for the highest civilian award Bharat Ratna to be given to Sachin Tendulkar. There is no doubt in saying that Sachin has achieved these heights and success through his dedication and hard work. However, the planetary positions have also played a major role in his life. Let's determine the career, life and future aspects of Sachin from astrological point of view.
There are many remarkable conjunctions in the birth chart of this brightest star of cricket. Third house is of bravery. Due to the exalted Lord of the third house Mars, courage and aggression can easily be seen in the batting style of Sachin. No one can ever forget the knock of Sachin at the age of 16 when a clever googly bowler Abdul Kaadir didn't stand a single chance against Sachin. This aggression and passion has been bestowed to him by Mars only. The other aggressive planet in his birth chart, Sun, is also making this conjunction more powerful as is it is exalted in the sign Aries that belongs to fire element of Mars. The factors that contribute in Sachin being one of the richest players in the world are 'Neechbhang Rajyoga' of Jupiter and the ascendant being aspected by the Jupiter.
Now when Sachin Tendulkar has announced his retirement, let's have a look on what would be Sachin's next goal in the upcoming year. This year Sachin will stay in the main period of Sun and sub period of Jupiter. Jupiter is the Lord of fourth and seventh house which is the planet of happiness and life partner. Sachin will like to spend most of his time with family and will cherish being at home. He dedicated his life to cricket but now after retirement his priority will change to family.
Jupiter is a very powerful planet for Sachin. He will keep on guiding Indian cricket team and players due to Jupiter. Sachin will stay connected to the Indian cricket team unofficially and will provide help in any possible way. However, it might not be possible for Sachin to connect to Indian cricket team officially this year. But, in future Sachin will surely be a part of cricket again in official terms and will help the Indian cricket team. Seventh house is also the house of business and now he can also utilize his time for the purpose of business. He will take forward his business and can even start a new business related to sports. There are some chances that he might open up a coaching academy. His links with politics will continue in the year 2013 too and Sachin will put his endeavors in taking cricket to the higher levels. However, the results of his endeavors will be delayed.
Overall, year 2013 is the year to rest and enjoy life for Sachin. Sachin will cherish his life and will keep on contributing toward the betterment of cricket and country. We wish Sachin to have a great life ahead and we also hope that he will continue his unmatchable service for the game.