The CogniAstro Career Counselling Report for Grades 11-12 is the most comprehensive report available on this topic. This report will recommend the following to you -
Your personality type
Career Group for your personality
Recommended Job Options in the Career Group
Courses for each Job Option
Top 10 Colleges for the recommended courses from UK, USA, Canada, India etc.
One of the most important questions of life is: What career should I pursue? CogniAstro is here with the instant solution to all your woes. This report will determine your RIASEC personality type based on your kundali, from the birth details you provide. Relying on these details, you will then receive the top career clusters that suit you. This means that based on your personality type; you will receive recommendations on which career domain you should step in, as well as which jobs (career options), will be best suited for you.
But once you know what you want to do, the next important questions that pop up are: how and where? Fret not, because CogniAstro Career Counselling Report (Grades 11-12) provides the answer to that as well. Alongside the occupation, we have listed which courses you should pursue to make a career in the given job option. Gone is the time for days and months of research on what elective to choose for which career – we did it for you. Simply select which position you wish to serve, from our list of recommendations and then apply for the corresponding course.
Moreover, you also have access to the top 10 colleges of several countries including UK, USA, Canada, etc. in addition to India. These colleges are segregated according to the career clusters. So really, all you have to do is read the report, and you have the answer to all your questions in one place.
NOTE: Available in English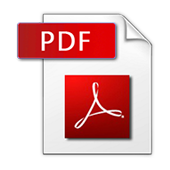 English Sample
Price: US $ 32.31 / INR Rs. 2100
Sale: US $ 11.54 / INR Rs. 750
You Save: US $ 20.77 / INR Rs. 1350 (64%)
Delivered by email in