Guru Purnima is celebrated on a full moon day of Hindu month Ashadha. According to the Gregorian Calendar, it will be marked on 9th July 2017. Guru is the one, who removes darkness of ignorance from our lives and plays the most important role in giving meaning to his student's life. If you want to know more, read on this exclusive article only on AstroCAMP...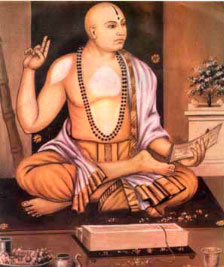 Guru Purnima is an auspicious day dedicated to all the Gurus and mentors, who show faith in us and make us a better human being. This is the day to show respect, love, and warmth to them by thanking them for sowing the seeds of knowledge and wisdom in us.
Do you know that which of our Gurus preached their first teachings on this pious day of Guru Purnima? Buddhist people dedicate this day to Lord Buddha, whereas in Jainism, Guru Purnima means honoring Lord Mahavira. In this article on Guru Purnima, we will discuss all these things in detail. Let's take a deep look into the meaning and significance of this day through Guru Purnima.
What Is Guru Purnima?
In the Sanskrit language, the word 'Gu' means darkness (Andhkar) and 'Ru' means to remove the darkness. This means that the term 'Guru' signifies someone who removes darkness and provides knowledge. This sacred day is dedicated to great sage 'Veda Vyasa' and therefore, Guru Purnima is also known as Vyasa Purnima. Vyasa, who enlightened Dattatreya (Guru of Gurus) with knowledge and wisdom, was the composer of the 18 Puranas and Mahabharata. He also classified the Vedas and is symbolized as the original (Adi) Guru of Hindu Dharma. On Guru Purnima, let's understand the meaning of the widely popular lines dedicated to all the Gurus, teachers, and mentors.
Guru Brahma Guru Vishnu Gururdevo Maheshwaraha ।
Guruhu Sakshat Parambrahma tasmai Shri gurave namaha ।।
गुरुर्ब्रह्मा गुरुर्विष्णुः गुरुर्देवो महेश्वरः।
गुरुर्साक्षात्‍ परब्रह्म तस्मै श्री गुरवेनमः॥
Meaning:
Guru is Lord Brahma, Guru is Lord Vishnu, and Guru is Lord Maheshwara ।
Guru is the manifestation of the almighty and to honor my Guru, I bow to him II
On the occasion of Guru Purnima, you can show your respect and honor toward your Guru or mentor. You can thank them for removing darkness and ignorance from your life. On Guru Purnima, thank your Guru for showing you the right path of life. Not only to your own Gurus, you can also pay homage to Guru Veda Vyasa, Lord Mahavira, and Buddha on Guru Purnima.
What All You Can Do On Guru Purnima?
Guru Purnima is a day to show true devotion to the Gurus. On this day (Vyasa Purnima), Sage Veda Vyasa is remembered by the spiritual aspirants and Shishyas (students). On Guru Purnima, show your gratitude and obligation, you have for your teachers and Gurus, to make this day memorable.
Not only for the students, Guru Purnima holds special significance for the farmers too. This day marks the beginning of monsoon season. These rains add pleasant breeze and greenery to the fields. If you are planning to seek spiritual Sadhana (practice), then nothing can be better then commencing it on the auspicious day of Guru Purnima.
Guru Purnima Celebrations
The glory and importance of Guru Purnima is witnessed across the nation. On Guru Purnima, make sure to check these places which are known for their wide celebration.
Guru Purnima In Sivananda Ashram (Rishikesh)
Real celebrations of Guru Purnima are seen at Sivananda Ashram of Rishikesh. Here, all the devotees and aspirants get up early at Brahmamuhurta (4 am) and engage themselves in meditation and prayers.
Following Mantra is recited and sung to honor the teachers and Gurus on the occasion of Guru Purnima:
Dhyaana moolam guror murtih;
Pooja moolam guror padam;
Mantra moolam guror vakyam;
Moksha moolam guror kripa
This means that we should meditate, keeping in mind the thoughts of our Guru. Their feet should be worshiped and their sayings & words should be treated as sacred Mantra. The divinity and grace of our Guru helps us in attaining Moksha (liberation).
As a part of Guru Purnima celebrations, Satsang is organized in which wisdom and knowledge are taught to the disciples. Food is served to the saints and sages. Guru Purnima fast (Vrat) is observed by the devotees and entire day is spent in prayers and chanting of Mantras.
Guru Purnima : Guru Purnima In Buddhism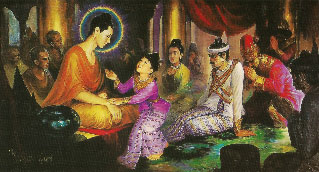 For the people of Buddhism, Guru Purnima is counted among one of their biggest festivals. It was on the day of Guru Purnima, when Gautam Buddha gave his very first preaching (sermon) at Sarnath. He started spiritual teachings on this auspicious day and therefore, Buddhist people celebrate this day to honor their great leader. It won't be wrong to say that Guru Purnima is the day when the religion, 'Buddhism' was actually born. If you belong to Buddhist community, then you can observe Guru Purnima by visiting shrines (sacred place) of Lord Buddha.
Guru Purnima : Guru Purnima In Jainism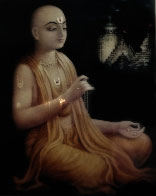 Guru Purnima is equally important for the followers of Jainism. As per the beliefs, on this day, Lord Mahavira accepted Indrabhuti Gautam as his first disciple. Thus, on the day of Guru Purnima, Mahavira turned into a Guru and for this reason, this day has a significant meaning for Jainism. To celebrate this event of Mahavira turning into a spiritual Guru, Vyasa Purnima is celebrated in Jainism.
Guru Purnima : Facts Associated With Guru Purnima
On the eve of Guru Purnima, let's know in brief, the facts related with this spiritual day:
Guru Purnima is the day which tells us the importance of Guru-Shishya (teacher-student) relationship.
Guru Purnima is the day when Chaturmas month commences. This is the time when spirituals aspirants and seekers enhance their spiritual practice and meditation.
As Guru Purnima coincides with the arrival of monsoon; hence, farmers appease God of rain (Indra) with belief of bestowing them with healthy and abundant crops.
Lord Shiva taught yogic teachings to Saptarishi (his seven students) on the day of Guru Purnima.
Guru Purnima : A Day Dedicated To The Teacher-Student Relationship
Guru Purnima is not just a spiritual day, but it is a day which symbolizes the value of Gurukul system (ancient system of Indian education). Guru Purnima depicts the bond shared between a teacher and his/her students. This is the day when all the students and aspirants thank their teachers or Gurus for showing them the right path of life. To develop and strengthen the bond between you and your Guru or teacher on Guru Purnima, you can:
Gift something to your teacher, as a token of your respect and regards for them.

As Vyasa Purnima is also the first full moon of Shravan month; therefore, you can also observe fast on Guru Purnima.
Celebrate Guru Purnima With Some Exclusive Dishes
To double the celebration of Guru Purnima 2016, you can cook some mouth watering delicacies. Enjoy Guru Purnima in 2016 with a ravishing taste of below mentioned dishes with your Gurus, family, and friends.
Aloo Chhole (Potato & Spicy chick peas)
Moong Daal Ki Poori (green gram & deep-fried Indian bread)
Halwa ( a sweet dessert pudding)
Gatte Ki Sabzi (Vegetable made up besan)
To give your taste buds joy of sweets, try these sweet dishes on Guru Purnima (Vyasa Purnima):
Laddoos
Kaju/Pista Barfi
Soan Papdi
Carrot Kheer
Gulab Jamun
This was all about Guru Purnima. Through this article, we hope that you are able to understand that it is a way to thank our Gurus, teachers, and mentors for transforming us from a normal being into a successful person. So, recall the teachings of Mahatma Buddha, Lord Mahavira, and Veda Vyas and pay homage to your Gurus on this auspicious day of Guru Purnima. We hope this article will help you in understanding the meaning and true significance of Guru Purnima.