Health is very sensitive part of one's life. Fit & fine health is dream of everyone. And people are mostly careful about reading what their health horoscope forecasts about their sign. For year 2013, read your Health Horoscope 2013 and know which disorder or disease can attack on your body and at which period of time. By reading predictions of health horoscope 2013, you will certainly know in advance how your health conditions will be in year 2013. Proper diet, regular exercise, practicing yoga, meditation and good habits always make the person healthy. However, due to over pressure of work and other tensions, most of us really forget to take proper care of our health. In short, it is very difficult to stay physically and mentally strong and fine all the time. But don't get worried! By referring health horoscope 2013 you, at least, can know which period of time in this year could be alarming for you.
Are you having problem finding your Moon sign? Don't worry; all you need is to click here - Find Your Moon Sign
---
Select Your Zodiac Sign:
---
Aries - 2013 Health Horoscope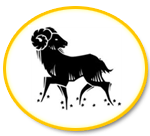 Your tensions are arising due to health problems. During initial three months, your most affected area in body is skin. Yes, you'll be in trouble due to allergy or sensitivity problems in your skin. Just avoid all eating habits, places or surroundings that may irritate and increase chances of skin disease.
You also need to take a little care about your diet. Due to improper diet your immune system may become weak to fight against ailments.
In second half of year, you'll be more conscious about loosing or increasing your weight. Take hygienic food on proper time. Most of the time, due to stress of work you may become careless about proper care of your health.
Taurus - 2013 Health Horoscope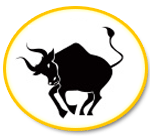 Taurus, first three months are indicated well for your health this year. You'll be glad to feel fresh, fit and fine. No major trouble is visible in your health horoscope during this period of time. However, cough and cold can become normal for you.
After the month of April, you are possibly to face some bronchus problem. You may also complain repeatedly for Gastric troubles during third quarter of the year. Breathing problems, heart-pain and anxiety will disturb you in last months of this year.
However, you'll be also become conscious to get recovered in very short span of time. Besides, you will take care of your health fully. Your healthy habits would not allow any major ailment or disease.
Gemini - 2013 Health Horoscope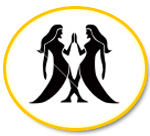 Heart and chest related troubles are indicated for you during beginning of the year. Possibly you can also face minor heart-attacks. Avoid spicy and oily food. Be regular with your medicine. In second quarter of this year, you may also come under attack of viral or seasonal fever, cough and cold.
You need to control the level of cholesterol. Due to overweight, you have more chances to invite many problematic health issues. Thus, maintain healthy habits for your meals.
Insomnia can become common for you. Practice yoga or meditation. Consume water as much as you can. And above all, avoid stress. Month of October in this year will be very fine for your health.
Cancer - 2013 Health Horoscope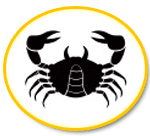 You have more chances to experience eye related problems during first quarter of the year. Some serious diseases or infections can come in contact with you. It may be related to your private part, which can be very alarming and problematic for you. Ignore towel, soap and things used by others. Try to go in neat and clean places. Avoid dirty surroundings that can invite infections into your body. During the months of May to August, you will feel physically dull, inactive and lethargic. Most of the time you will desire to take rest or spend time alone.
Relax! This time is not for so long. You will certainly see good improvements in your habits.
2013 is bringing you a great sexual life. Try to use best of it.
Leo - 2013 Health Horoscope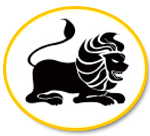 Dyspeptic, insomnia and overweight are some disease that can make you worried this year. In initial few months, you will feel very feeble or may come under attack of anemia.
You may also complain for ailments related to stomach like gastric, indigestion, constipation and so on in first quarter of the month. Take meals full of starch. Ignore spicy, fast and unhygienic food till the month of May.
Pain or problem related to ear can be common for you. Female Leos have more chances to face abdomen, uterus, kidney and liver related problems. Do not take medicines or antibiotics without prescriptions of physician or doctors. It can be harmful for you.
Virgo - 2013 Health Horoscope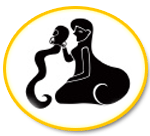 Possibly, stress regarding your personal life may adversely affect your health during initial few months. It will certainly disturb your digestion system. You will feel nervous most of the time. This may put your confidence and communication skills down, which may affect the areas of your life. You need to practice yoga and reduce your tensions.
It is predicted that in the month of March to May your hospital billings will grow up on your health. This shows that you will be careless about proper care of your health.
And, it is also possible that you won't get relieved with the health issues even in the last quarter of the year. However, once you start taking best care of your health, both major and minor problems will go off gradually.
Libra - 2013 Health Horoscope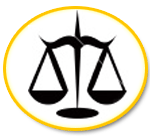 First quarter of the year shows no major trouble associated to your health. However, tensions related to your work will remain continue. You may frequently complain for back pain, joint pain and allergic cold. With the month of April, you may start feeling down.
Negativity can influence you highly in third quarter of this year. Believing on rumors and pointless gossips can spoil your mind and can weaken your decision-making ability. Avoid negative thoughts of people.
During last phase of this year, you will possibly get harmed from unexpected events like fire, or other calamities. Breathing problems and chest related troubles can make you worried during this period of time. Finally, you will be relieved of many problematic ailments toward the end of the year.
Scorpio - 2013 Health Horoscope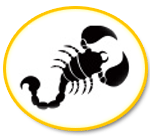 Seemingly, initial few months of this year is not so sparking for people of this zodiac sign regarding the area of health. You may be bothered due to insomnia or sleepless night and headache. It is possible due to piles and boils in stomach or because of depression. You are advised to walk in green places or garden during early morning. Do meditation to avoid depression. Take breath properly. In middle of the year, you can be worried unnecessarily over some issues that can adversely affect your health.
You must believe and realize that healthy mind leads to healthy body. And you can develop this by applying healthy habits. Avoid too much tensions and negative behavior. Perhaps you can also complain for ache in tooth, chest, and ear, especially in the month of July. Overall, year 2013 is a mix period for your health. You'll be fit and fine but only after your healthy habits.
Sagittarius - 2013 Health Horoscope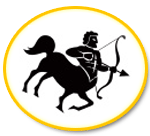 Beginning of this year is analyzed fine for Sagittarius. But in mid of February, problems attached to heart can make you bother. You can frequently feel heart-pain, colic, breathing trouble, unconsciousness and vomiting. These are also the symptoms of digestive disorders. You may feel feeble and lethargic. You may suffer the same for some period in the month of November as well.
You will see improvement in your condition after April 2013.
Overall, you need to be very caring for your heart and the best way to do this is not to be very conscious or sensitive toward issues that are pointless. Timely exercise or yoga can make you fit.
Capricorn - 2013 Health Horoscope
You have minor chances to face infection in private parts; hence cleanliness is suggested. Women of this zodiac sign can suffer from urinary tract infections and infection in stomach and throat. There is also chance for you to suffer from food poisoning especially during summer of this year. Take proper and hygienic food. Avoid meals that are available open on streets.
Take extra care during the month of August, as you have more possibility to come under attack of major diseases like malaria, typhoid or food poisoning.
Months of November and December are indicated well for your health. During this time-period you will feel fresh, fine and fit. No major trouble will be associated to your health.
Aquarius - 2013 Health Horoscope
Cough and cold will irritate you throughout the year. You will be more conscious about your level of cholesterol and blood pressure, especially during first quarter of this year. Control sugar, as you can come under attack of diabetics. Low B.P. is frequent complain from your side. It can invite other problems like nervousness, difficulty in communication. Avoid alcohol.
During second quarter of the month, you may be affected by flu. But, there is nothing to worry about it. Your problems will be temporary and will not last long. Toward ending months of this year you might get exhausted due to over pressure of work. And it is common that too much of work invite stress. Some personal matter can also make you depressed, so take critical matters lightly and don't work at bind of heavy pressure.
Pisces - 2013 Health Horoscope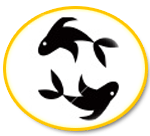 Pisces, your beauty is extraordinary. But boils and pimples over your face and body can weaken your charm. Avoid too much spicy and oily food. Overall, year 2013 is predicted good for your health. You'll not find many troubles related to your health. However, tiny issues like seasonal fever, stress and dyspepsia can bother you.
It is predicted that months of July to October is not much fortunate for you. You need to avoid rash driving and impulsive thinking while on the way, especially while driving. You can come under attack of sudden accident that can harm you.
You will also bother about level your high or low blood pressure. Heat atmosphere will not suit you.