Sex Horoscope 2013 is AstroCAMP's new release to help you know what 2013 is bringing for your sex life. We all are juggling many things in our lives like love, marriage, career, family, relations and society, to name a few. Sex is also one of them. As time passes by, importance of sex life shows up many times. If you are not contented with your partner or your partner is not contended with you, your relationship might get shattered. Though emotions and feelings are the most important factors, but even sex is a way of expression. If you cannot express your feelings, your love life won't last long. Astrology or Biology, all sciences already know the importance of sex life. Horoscopes predict everything, so they can predict your sex life too. All you need is to scroll down and read the prediction as per your Moon sign. If your marriage is in danger, you can save it by understanding the flaws under sex life via astrology. With Sex Horoscope 2013, we have tried our best to give you a glimpse of what 2013 is bringing for you in your sex life.
Are you having problem finding your Moon sign? Don't worry; all you need is to click here - Find Your Moon Sign
---
Select Your Zodiac Sign:
---
Aries - 2013 Sex Horoscope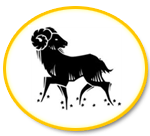 2013 is bringing you a lot of love and compassion full of intimacy. Throughout the year, you will feel surrounded with erotica. This will help your relation getting deeper. Some months of the year will drive your emotions high, but don't let your emotions come over you. You need to stay practical deep inside but act emotional to experience a wonderful sex life this year.
If you are still single, then you might find your perfect match. You will feel like to spend all your life with that person, but beware if you ignored other things then the person might also leave you. You are a passionate lover, which makes you perfect for performing foreplay. Your love making qualities are so high that you can make your partner feel contended very easily. First half of the year is best for you to experience ignition of love.
The second half of the year will bring you some troubles. Your relationship might get poisoned, which will also affect your sex life. Don't share your personal life's matters with anyone else, not even friends. However, in case of some problem you may seek advice from your close friends. April, 2013 is going to the best time for your relationship and sex life. Don't waste even a single moment of this month and live best of it. The best thing you can do to enhance your sex life is to revive Communication Bridge in between you both. You need to understand the need of your partner too. It is not possible to experience real pleasure without the consent of your partner.
Taurus - 2013 Sex Horoscope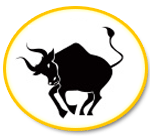 People born under Taurus sign are really very lucky this year. 2013 is showing some big changes to your sex life. Your personality will go through some beautiful changes, which will make your partner drooled over you. Even if you are single, you will cherish your sex life the most as many proposals are coming your way this year. It is not like that this pleasure will be for short term. You might fall in love with your partner badly, so be alert while choosing a perfect partner for you. In order to keep your sex relationship fresh, always try something new while making love.
If we look at you people gender-wise, then Taurus men will be more sexually driven than Taurus women this year. In the mid of this year, you need to be more careful. Your rivals and jealous people will try to create misunderstandings in your relationship. This will directly affect your sex life, but your relationship is based on trust that is why things will be fine soon.
As far as sex is concerned, 2013 is bringing you really a good time overall. So, don't worry at all and enjoy the pleasure of erotica. Still you need to be a little preventive in terms of misunderstandings and arguments. Avoid your friends' interference and keep the secrets of your relationship safe. November, 2013 will be a very important month because your relationship will take a new turn this time.
Gemini - 2013 Sex Horoscope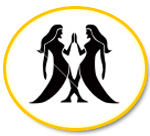 2013 doesn't look very much favorable for your sex life. You will doubt your partner's loyalty, which will disbalance your sexual life too. Your baseless doubts won't let you put best efforts in your love life. Possessiveness will be higher in Gemini men than Gemini women.
Break-up might break you, but if you somehow succeed in sustaining your relation, things will become wonderful till mid of May. Overall, these fluctuations will keep on affecting your sex life. It is not like that you cannot control your bad time in sex life, if you keep a control over your doubts and trust your partner, things will be fine gradually.
Till the time you are in doubts due to rumors things will remain bad, otherwise you are a passionate lover. This change will definitely come after October. Till then your stars will influence you to fight with your beloved. Patience is the most important ingredient in a relationship. Keep this thing in mind that your sex life is inter-related with your love life, so you have to keep your love life blossoming to feel the bed-time pleasures. Some good intimate moments are coming your way after October.
Cancer - 2013 Sex Horoscope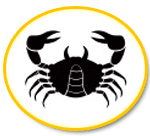 Cancers you need to go on a romantic trip with your beloved. 2013 is bringing you many surprises. You will feel the depth of your love during this time. Your partner will feel lucky to have you because of your passion towards love and intimacy. This is a great time to make love with your partner.
The attraction level for both Cancer men and women will be high for lust and beauty. The intensity of your love will make your relationship stronger and your partner will start trusting you blindly. Your possessiveness will make your partner feel that you want him/her like anything.
You and your partner will put equal efforts while making love to make it intense. The level of intimacy will be high for both of you. May and November will favor you the most for making love. You are going to become very emotional this year; you need to take wise decisions. Before implementing anything, ask for your partner's concern first.
2013 is bringing you a great sexual life. Try to use best of it.
Leo - 2013 Sex Horoscope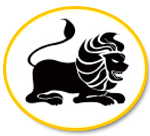 2013 is dividing your sexual life in three different phases. In some months, you will be highly emotional when it comes to love making and in some, you will lose interest in romance. Due to which, you might become rude with your partner on bed and this will directly affect your sex life. All these troubles will come due to your work. Don't take too much stress at work because it might slow down the intensity of your love.
Sex desires will increase in a positive manner in first quarter of the year and this increment will be on daily basis. You will try to give more time to your beloved, due to which you both will love to make more love. Your love toward your beloved is going to revive this time and this is going to give you mental peace.
Apart from these, other parts of the year are going to be bit difficult for you. Your busy schedule due to office work will keep in coming between you and your sex life. Though, this won't affect your relationship. However, your comfort level might suffer due to the lack of time. But, you don't need to worry much because your sincerity and vulnerability will keep your love fresh. Till the end of the year, things will start coming in their place. You are going to cherish each other's company and coziness during this time.
Virgo - 2013 Sex Horoscope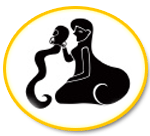 2013 might bring complicated sex life to you. Your love partner might betray you. This time, you need to choose your partner wisely before getting into sexual relationship with him or her. A wrong decision might ruin many things, so take it seriously.
Your dedication, love and time are only worth if your partner is loyal and dedicated. Virgo people will try their best to show their love by showering happiness over their partner. It seems that you are a true lover and your genuine affection and courage will force bad times to bugger off. You should pay serious attention toward your partner and spent some unforgettable moments together.
Your relationship needs to be enhanced more and you will get many chances to make good changes to your love as well as sex life. Last quarter of the year is bringing sexual satisfaction for you. However, you need to keep a control over your expectations because they might offence your partner. Level of comfort in between you both will increase with time and will give you more pleasure day by day. Overriding your sexual desires will only do bad to your relationship, nothing else.
Libra - 2013 Sex Horoscope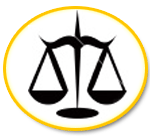 First few months of the year are going to be really amazing for you people. If you are planning to sustain your relationship for long then you need to keep your eyes open. Your love as well as sex life will have to face a roller coaster ride this year. When it comes to sex and desires, you need to be open with your partner. Leniency might lead to a dissatisfactory married life.
Respect is the most important thing in your relationship, don't lose it in any case otherwise it will affect your married life. Your nature is quite flexible and you believe in understanding the needs of your partner first. You will put more efforts in making love, which will make your partner satisfied. Support of your partner is essential for you to bring your relationship going good. You both are going to have a great time together with mutual consent and compatibility.
Initial three months of the year are amazing for your sex driving capabilities. In the mid of the year, you might become aggressive because of your partner's lack of interest. However, there is a strong reason behind your partner's problem and you will get to know it with time. Love proposals will keep on approaching you because of your charming personality. Your partner may deny for indulging in sexual relationship, but it will also hurt him/her. All you need is to keep a good communication level between you and things will start coming on track till September and your feelings for your partner will get deeper with time.
Scorpio - 2013 Sex Horoscope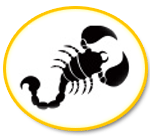 Scorpions are possessive lovers and this delights their partner too. From sex point of view, this year is going to be fantastic for you people. However, small misunderstandings might affect your relationship emotionally as well as sexually. But, it is said that all is well that ends well, so don't worry, things will be fine in the end.
The best part of the year is that you will not have to override your partner with your sexual desires and you both will make each other feel contended. By this you will find mental peace and your bond will become stronger than before. A holiday trip will excite your relationship more and you might plan it this year. You people will have one of the most exciting sexual lives because of your exploring nature. Apart from this, your partner will also be exploring bed pleasures. Third quarter of the year might bring bitterness to your relationship, as your partner might act rude during this time. Your innovations in the subject of romance will keep your relationship exciting throughout the time and this will make your beloved feel important. This way, your sexual life will be back on track.
Sagittarius - 2013 Sex Horoscope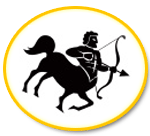 2013 is going to be a decently good year for sex. Some remarkable love proposals will come to your way. If you are already engaged with someone then you might attract him more in the initial months of the year. Pleasure of love will be achieved by you immediately. Your craziness and high sexual drive will catch the eyes of your partner and there will be a equal participation from both of the sides.
Sagittarians lack patience, due to which their partner sometimes starts feeling insecure from sexual front. You should try to have a control on yourself to help your partner develop faith in you. This way, your partner will lose himself/herself on you and help you attain ultimate pleasure.
This year is going to be the year of mixed experiences. You will learn new ways for loving your partner, which in return will give you some sensual moments. Mid of the year 2013 is the most favorable time for you. If you are planning to marry, this is the most favorable year. You will be praised by your lover for experimenting new ways of making love.
Capricorn - 2013 Sex Horoscope
Capricorn 2013 is bringing rainbows in your sex life. Come out of the darkness of past and look toward the upcoming rainbow. An accomplished sex as well as love life is predicted for you this year. Fights are the spice of any relationship, if they come to your love life, just be calm and loyal to your lover and things will be fine in no time. January is going to be the best month for you because you might meet your soul-mate during this time.
Changes are coming for your good Capricorn, so don't worry at all and live them. Your heart will beat again even after losing love once. Intensity of love will be high this time and you are going to enjoy your sexual life to its extremity. However, sex life might get disturbed due to the changes made to your workplace as well as family. You need to balance your life to enjoy it from all aspects and your partner deserves your time and attention. In July, you will realize that you and your partner are made for each other and are perfect match. This time, your sexual life will become more meaningful than before.
Aquarius - 2013 Sex Horoscope
From sex front, 2013 is going to give mixed results. You will feel a drain in energy this time. Your sexual life will be badly affected due to lack of sexual drive and energy. You will become very sensitive, due to which even small things will hurt you more. Even small mistakes made by your partner will decrease your affection.
Best part of your life is that you are blessed with the world's best partner and he/she will put best effort to clear out things and revive your sexual life. Your partner's love and affection will make your relation come alive again with enliven spirits and new sensual desires. An enormous amount is energy is held by you and this time you will express your love wherever it would be possible.
Your sexual life will take an amazing change to make you feel the real exotica. Sometimes, your partner might suffer from mood swings, but this won't affect your love life at all. You both will utilize each moment with each other to have fun.
Pisces - 2013 Sex Horoscope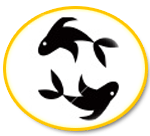 2013 is bringing you a big surprise! It is not just about a good or bad sexual life, this time you are going to experience heavenly pleasures. You and your partner are madly in love with each other. You are not confined to limits this time, just live up all your sensual desires. Both of you can never get bored of you, at least this year.
Pisces men might have to face some interrogation class with their partner due to some rumor. However, this time will pass by time and you will experience the power of divine love. On the other hand, Pisces women are going to get an ultimate exotic experience this time. Month of June might bring some issues to women, but they will overcome them soon.
Pisces get easily influenced by the people around them, which might ruin things in their lives. They are advised to listen to their heart before implementing any action. Plan a trip with your partner in the month of October to fetch some life long memories. Throughout the year, you will experience love passionately and express your sensual feelings in better ways.