Venus will turn retrograde in Leo on July 25, 2015 and it will remain like this till September 6, 2015. This change will put some definite impacts for your zodiac sign. What these changes could be? Let's know from astrologer " Acharya Raman ".
Venus will turn retrograde in Leo on July 25, 2015. It will remain like this for approximately 43 days and turn direct on September 6, 2015. Venus controls the luxuries, beauty, enjoyment, cosmetics in a native's life. Leo is a fiery sign and Venus considers the lord of Leo, Sun as its enemy. As a consequence, it is possible that some people might have to face some skin allergy or physical loss. Otherwise, the effects of Leo will remain mild.
If you are going through the sub-sub-period of Venus, you may feel these effects prominently.
Let's see the effects of Venus Retrograde on different zodiac signs:
Aries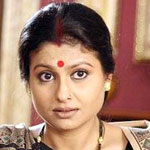 Everyone desires for a child and a good amount of money, but a child is himself is a great fund. And if the child is well-cultured, it is priceless. Fifth house belongs to child, but it is also seen for fun and entertainment. If a newborn is likely to arrive at your home, wait for some more time if possible on medical terms. Don't waste your money on fun and entertainment, otherwise you may regret later. Salman Khan is advised to stay away from matters of love, otherwise dishonour may happen once again, he also belongs to Aries ascendant.
Taurus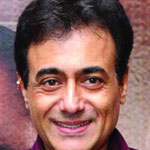 Venus is the lord of ascendant for you and its retrogression will produce a little suffering. Ascendant is also related to intellect, when lord of ascendant turns retrograde, it produce an effect on intellect also. Due to this you may take a wrong decision in a hurry or anger which you may have to change later. Remember that the sweetest and most enjoyable moments of life cannot be purchased with money, they are priceless. Like the moments you enjoy with family members, your child or with friends. So, leave the hypocrisy of money and enjoy some special moments of your life.
Gemini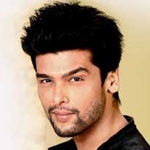 Venus is a good friend of your ascendant lord Mercury , and this house is also dear to both Venus and Mercury. Mercury is related to eloquence and Venus to show-off and both these things help to impress people around, whether at home or in office. Venus, the planet related to movies aspects the tenth house in the birth chart of Saif Ali Khan, this provide him some special benefits. But, this time it is very likely that he may get into any dispute. You are also advised to stay cautious, because Venus will turn retrograde in your third house, so you may get defeat in a reasoning competition or may get into a dispute.
Cancer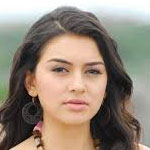 Taurus rules the second house in a native's birth chart and arrival of planet in its own house is considered favorable. But, its retrograde motion may give some problems. Venus likes everything expensive, loud and beautiful, its ego gets hurt if anybody misses out to give a compliment. So, if your boss belongs to Cancer ascendant, utter some words of praise for her/him and listen to whatever he/she will say. This may give a lot of benefit to you. Sridevi and Govinda both belongs to Cancer ascendant. Avoid buying highly expensive things this time, because you may buy a useless expensive thing.
Leo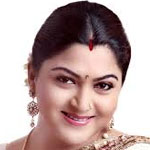 Venus is the best planet for todays time and it is posited in your ascendant from many days, but now it is changing its motion and turning retrograde. If you will take care of some small things, everything will continue in your favor. Nothing much is required, but keep in mind the four important words that are righteousness, strategy, values and stability. Venus is a selfish planet who only concentrate on his works. You are required to stay away from selfishness and lie during this time, also follow the religion and values of life. This is a temporary phase, so there is no need to panic. You can learn the values of life from Rajnikanth's personal life, he is a big star, but there is no place of selfishness in his life.
Virgo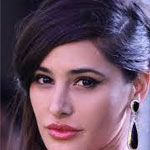 Venus likes this house a lot. Everyone likes privacy and Venus likes it the most, the pleasures of bed and suicide are also seen from this house. Retrograde Venus may give you partial success in love, but don't get disheartened. Your small works may worsen or you may not feel good, but ups and downs are a part of life. It is not necessary that you will get positive results all the time. Talat Mahmood was a great singer but who knows that he had gone through how many happiness and sorrows, did you feel any pain in his songs?
Libra
Everybody loves to spend time and having fun with friends, girl/boy friend, expensive clothes, good food, perfumes. It is part of life of youngsters nowadays. Madhuri Dikshit also belongs to your ascendant, but as Venus is getting retrograde, it will definitely bring some losses. Not much, but minor disputes will occur. You may have to face some resentment, but your calm will help in solving every situation.
Scorpio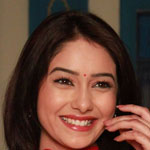 Venus is posited in tenth house, Sanjay Dutt is also enjoying this phase, he also belongs to Scorpio ascendant like you. Sanjay Dutt tries to remain balanced in every situation, whether in jail or at home. This is a very good habit and we all should follow this. In today's time, people don't understand anybody's sorrows, instead they make fun of it. A situation of dilemma arises when a planet retrogrades in tenth house. You are required to maintain calm and a distance from natives of opposite sex.
Sagittarius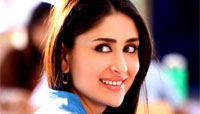 Ninth house is the house of distant journeys, relations with foreign land and foreigners, export-import etc. The natives who are related to these activities are advised to stay cautious and observe everything minutely during this time. People related to different professions are also advised to stay cautious. Some people may have to face disappointment in love. Don't take stress for money, it will keep on coming. You have to wait for the right time, if wants to get married with your sweetheart. Actresses like Sonali Kulkarni and Rekha both belongs to your ascendant, let's see what changes will come in their life.
Capricorn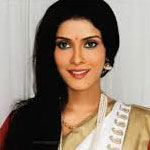 Patience, friends, lady and religion, their real test comes when very unusual choices comes in life, it is not necessary that they can only be tested in extreme difficult situations. Sorrows and happiness are a part of life, but our values are the real strength. Venus increases the physical desires, passion and adultery in this house and if Mars is posited here in your birth-chart, then lots of problems may occur. Don't lose your patience in front of any kind of greed. Dilip Kumar, Sanjeev Kumar both belong to your ascendant.
Aquarius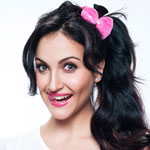 Worship God because everything comes with the favor of God. Lucky people get the blessings of God. Don't give up in difficult situations, take the example of Amitabh Bachchan, he is such a great personality who had gone through a big accident while shooting Coolie, but he came back in the industry with full energy. Retrogression of Venus might produce some small problems, but worshiping God will help in coming out from every difficult situation.
Pisces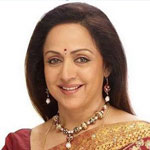 Behave properly with colleagues and family members. Don't take minor problems seriously and try to ignore things. Some problems may arise in your love life. You may have to spend on your vehicle. But, stay cautious from enemies and don't trust anyone blindly as this may produce losses for you.