Ganesh Chaturthi/ Vinayak Chaturthi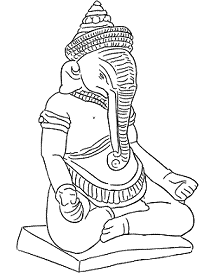 4th day of Bhadrapad month in Hindu calendar is known as Ganesha Chaturthi. Though the vrat for lord Ganesha is observed on 4th day of Krishna Paksha of every Hindu month, but this is special of all. Ganesha Chaturthi or Ganesha Festival is a day on which Lord Ganesha, the son of Shiva and Parvati, is believed to bestow his presence on earth for all his devotees and hence celebrated as the birthday of Lord Ganesha. It is also known as Vinayaka Chaturthi or Vinayaka Chavithi. Siddhi Vinayak Vrat is also observed on this same day. While celebrated all over India, it is most elaborate in Maharashtra,Goa ( Biggest festival for Konkani people all over the world ) Gujarat, Karnataka and Andhra Pradesh, and other areas which were former states of the Maratha Empire. In this year 2009, this festival will be celebrated on 23rd of August.
Swami Sivananda has talked about the religious and spiritual practices that should be performed this day. Please have a look
here
.
Related Posts:
Ganesh Pooja Process & Aradhana

Labels: ganesh chaturthi, hindu festivals, vinayaka chaturthi
For updates, subscribe: RSS feed | On Email | Mobile SMS/ Text Msg | Orkut | Facebook | Twitter
FREE Stuff: Horoscope Matching | Kundali (Birth Chart) | Horoscope 2010