Monday, September 08, 2008
Bollywood Celebrities believe in Astrology?
For updates, subscribe: RSS feed | On Email | Mobile SMS/ Text Msg | Orkut | Facebook | Twitter
FREE Stuff: Horoscope Matching | Kundali (Birth Chart) | Horoscope 2010
What is Vidya Balan's Date of Birth?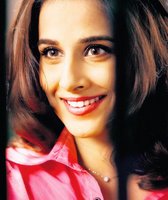 AstroCAMP.com, Today I was reading analysis of Vidya Balan's birth chart by astrologer Sameer Upadhyay in daily news paper Hindustan. The point that attracted me is the time of birth. Sameer ji mentioned date of birth as 1st January 1978 whereas Wikipedia and Vidya Balan's official website mention her date of birth as 1st January 1982. Recently the release of Kismat Konnection added fuel to her date controversy and it has gives me a reason to spend some time on birth time rectification/ verification.
After spending a little time, time used by Sameer ji looked more approporate to me and I made slight adjustment by rectifying her birth time as 10:25 PM (10:25:40 PM to be more precise) and able to verify many important events. I used Ruling Planet method in KP System for birth time rectification. From the Vedic astrologers perspective the change in time from 10:35 PM to 10:25 PM will not matter much because it doesn't change rasi kundli.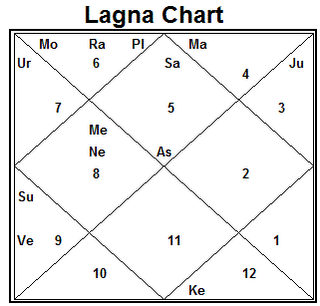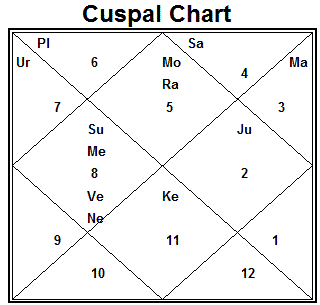 Detailed birth chart of Vidya Balan can be found here.
I have found that Moon and Ascendant defines the look of a person. Moon sign lord is Mercury and Moon Nakshatra lord is Sun. Ascendant Sign lord is Sun and Ascendant Nakshatra lord is Venus. In totally Sun, Mercury and Venus will define her look. Sun gives majestic look and it adds ojas to the personality. Venus adds the beauty to it. Overall lagna and moon sign looks OK to me. Strong impact of Mercury in a birth chart makes one starting career early. Vidya started her career in 1995 when she was just seventeen it justifies her Virgo sign and strong impact of Mercury.
2nd sub lord Mercury indicates that she knows a lot of languages especially because it is lord of 2nd as well. Apparently she knows Tamil, Hindi, English, Malayalam, and Bengali.
Though Mars in neecha Rasi and strongly signifying 12th didn't allow her to get any success in Mars dasa. Mars mahadas delayed her career. Her career kicked off after the dasa of Rahu. Unfortunately for her, Kismat Konnection released during Mars antardasa and this movie failed at box office. It looks like upcoming time is much better for her and we will see more successful movies from her.
As per this time, Venus bhukti under Rahu maha dasa has started from July 2007. How will be this dasa for her? Accordingly to classical astrology Venus is Rajyogakarak by the virtue of Kendra and trikona association. Lagna lord Sun is in 5th house with lord of 10th Venus constituting a powerful Rajyoga. Also generally Venus bhukti under Rahu mahadasa is regarded very good in classical astrology. Though as per KP, Venus is lord of 3rd and 10th in 4th. Due to the absence of 2nd and 11th involvement, I am finding it difficult to predict drastic improvement in her career.
Though there is definitely some positive. I checked the date of release of Lage Raho Munna Bhai and found that Sun was transiting in Venus's start that time. We know that it was the biggest hit for her in her career. Which shows that if the improvement is not going to be drastic, still it should be significant. Also the impact of Venus will definitely add a lot of glamour to her and we will see more masala and mainstream films rather than films like Parinita. We have already seen this impact in Kismat Connecting where she played more glamorous character than before. Mercury is the lucky planet for her and it is the planet which helped her in giving successful movies like "Lage Raho Munna Bhai". Mercury antardasa will be there from December 2009 to May 2010 and it is the period where I see another blockbuster coming from Vidya. My best wishes to her.
Related Posts:
1.
Katrina Kaif Horoscope
Labels: birth time rectification, bollywood, celebrity, kpastrology, kpsystem
For updates, subscribe: RSS feed | On Email | Mobile SMS/ Text Msg | Orkut | Facebook | Twitter
FREE Stuff: Horoscope Matching | Kundali (Birth Chart) | Horoscope 2010
Friday, August 08, 2008
Katrina Kaif Horoscope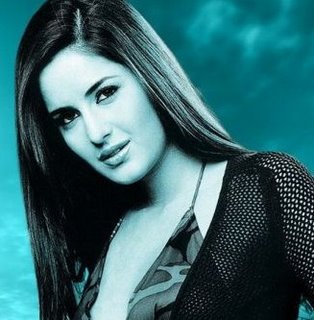 Birth Time Rectification for Katrina Kaif's Kundli
Today is the release date of Singh is Kinng, probably one of the biggest movies for Katarina Kaif ever. This morning I was pondering over the recent success of this gorgeous Bollywood actress, while the desire of looking at her birth chart came to me. I searched on Internet for her birth details but what all I could find was birth place and birth date, the time was still the question mark and without time it is not possible to cast a birth chart.
Not many people are aware that Vedic astrology is very well equipped with an amazing process called birth time rectification. Birth time rectification is the process by which an astrologer finds out the exact birth time of a person by following the divine instructions.
Vedic astrology has given various methods for birth time rectification. These method given by our sages can accurately calculate your birth time if it is inaccurate or not available. Generally these methods are easy to apply if the range of time birth is known for example between 12pm to 2pm etc. If this range is wide, the task of astrologer becomes difficult, so I had taken an uphill task for myself.
Various methods are suggested by our sages like Parashara, Varahamihira and Kalidas etc. The one method I used it suggested by a comparatively recent astrology genius named KS Krishnamurti. I'll not go into the detail of the method and will leave that for another post. By applying the method I come up with following birth details for Katrina Kaif –
Date of Birth:
16 July 1984
Time of Birth:
6:19:30 PM
Place of Birth:
Hong Kong
Ascendant:
Sagittarius,
Moon Sign:
Aquarius
Here is a screenshot of her lagna chart from AstroSage.com -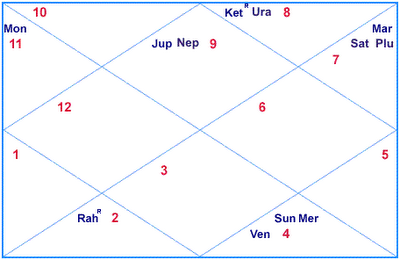 Now here is my observation of the chart -
Lagna lord is Jupiter in his own sign making lagna, the piller of birth chart, very strong. I personally don't believe in Yoga, but we can observe some of the yogas like Hamsa, Nipuna, and Adhi yoga etc. Venus the Karaka of film industry and glamour world is also creating Vipreet Raja Yoga by being 6th lord in 8th. Conjunction of Mercury and Sun creates another Rajyoga. Presence of yogas like Hamsa and Parivraja makes her not only beautiful from outside but also beautiful from heart and soul. I am sure her charitable deeds will be clearly visible after Venus's bhukti (2010).
I generally follow stellar astrology or KP System to be more specific which is among the most advanced astrological systems in astrology. As per it, Lagna is in Venus nakshatra which is the reason for attracting her towards modeling and later to the films. Lagna sublord is in Venus nakshatra showing huge impact of Venus on the chart. Moon is also in Rahu's nakshatra who is representing Venus in this chart by being in Venus sign Taurus.
As per stellar astrology lagna is governed by Jupiter's rasi, Venus's Nakshatra and Rahu's sub. All these three planets are karaka for beauty (Rahu is representing Venus by being in Venus sign). Out of three planets, Jupiter and Rahu are generally responsible for good height and 5"8 in my opinion is the result of these two planets. Moon is in Saturn's rasi, Rahu's nakshatra and Rahu's sub, again showing huge impact of Venus, the planet of beauty.
Jupiter's mahadasa is started from year 2000 and it the period where ascension of her career started. We already discussed Jupiter is one of the excellent planets in her chart creating Hamsa yoga. As per stellar astrology, Jupiter is signifying 1st house (self efforts and success through hard work), 11th house (fulfillment of desire, success) and 12th.
Currently Venus's bhukti is started from Junuary 2008. Venus is an excellent planet for her. Venus is in 7th house house as per stellar astrology (KP Cuspal chart), lord of 6th (success in competition, getting money from others by being 12th from 7th), and 11th (fulfillment of desire, gain). Venus is in star of Saturn in 10th (good for profession), lord of 2th (earning, savings) and 3rd (courage).
Venus dasa will run till September 2010 and I am sure it will make her the queen of the Bollywood by that time.
We have already seen improvement in her career after start of the Venus dasa from January 2008. This is the changed her just from glamorous face to a Bollywood top slot contender. So now be ready to see her as a queen of Bollywood before January 2008.
Now a quick talk on Singh is Kinng, her movie released today with Akshay Kumar. Today Sun has entered in Jupiter's nakshatra, and going to be there for 13 days. We have already discussed that Jupiter is very well positions for Katrina Kaif,
and it shows that 'Singh is King' movie is going to do a lot of good to her. I am sure it will have some very good box office collections.
My best wishes to this gorgeous actress.
Related Posts:
1.
Rectification of Birth Time
Labels: birth time rectification, bollywood, celebrity, katrina kaif, singh is kinng
For updates, subscribe: RSS feed | On Email | Mobile SMS/ Text Msg | Orkut | Facebook | Twitter
FREE Stuff: Horoscope Matching | Kundali (Birth Chart) | Horoscope 2010