Mercury is turning retrograde in Capricorn on January 5, 2016. Retrogression has the power to turn the effects of a planet. It can change auspiciousness into inauspiciousness and vice-versa. But, how this is going to affect your zodiac sign?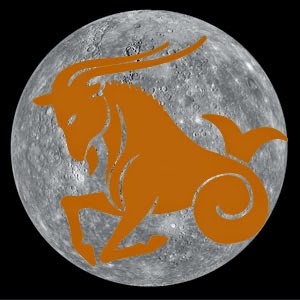 Mercury is getting retrograde in Capricorn on January 5, 2016 and will remain like this till January 26, 2016. Mercury is not a cruel planet and takes the attributes of planets conjoined with it.
The general effects of Retrogression of Mercury on the natives could be :
Aries
Luck factor will not be bright and things will be delayed in coming to fruition. You may face delay in legal matters and they can go against you. Strife with friends and younger siblings is possible. Some extra expenses are coming your way. Servants and pets may irritate you. Some problem is possible in your communication gadgets. It is also possible that you may lose your cellphone somewhere by mistake, so be careful. Your pc will hang and internet speed will fluctuate. You may make some erroneous decisions this time.
Read Aries Horoscope 2016 Now!
Taurus
Possibility of loss of money is there, don't speculate or trust close ones also. Invest after thorough consideration. The windows of your house may need some kind of repair. Children may fell ill for a while and perform bad in exams during this time. Love matters will take a dive and you may feel emotionally disturbed for a while. There will be lack of communication between you and your loved ones. There are possibilities of things coming to an end on that front. You may suffer from nerves related pain in lower back.
Read Taurus Horoscope 2016 Now!
Gemini
Lack of decisiveness will become more prominent. You will become popular though. You may experience some skin itching problems for a while. Good deeds will be performed by you. But you may not get the rewards for them and there could be a reverse effect. Those for whom you wanted to do good may fall against you on some things. Take care of your words while speaking because slip of tongue is possible. You may dial wrong numbers in your cell phone more than usual. You may feel restless and indecisive.
Read Gemini Horoscope 2016 Now!
Cancer
Expenses may occur on useless things. Your spouse will become the major source of spending. You may have to suffer sudden losses. Friends will be hopeless. You will lose interest in family activities. Sudden gain of weight is possible. Sometimes there will be difference of opinion between you and your spouse during this transit. You may face defamation or wrong charges for things you haven't done.
Read Cancer Horoscope 2016 Now!
Leo
You may become somewhat irritating due to the hurriedness you will show. You will become short tempered and rash. Your finances will be delayed in realizing. Friends may also not act that friendly and you may have scuffle with them. Your girlfriend may ask for expensive gadgets. You may enjoy pleasure of union. You will try to borrow money but will face delay in the process.
Virgo
Your spouse will get some good news. He/She will not cooperate much with you rather she may try to dominate you in getting her wishes fulfilled. There could be some problem to kids. Some setbacks are possible in personal life. You would like to spend time in amusement activities. Kids will perform good in studies. You may feel confused or dubious because all matters will go beyond your control.
Read Virgo Horoscope 2016 Now!
Libra
This is a good time for you, If you are into entertainment & media industry. Your personal life will also be good. Luck will not help much though. You may face duality in your mind in choosing your future steps. A long trip is possible this time. Your teeth and cheeks may get hurt due to eating junk food etc, so take care. Your arms and shoulders may get tired soon.
Read Libra Horoscope 2016 Now!
Scorpio
Work progress will be slow. You will go for many short term travels. A slowness will come in almost every sphere of your life. There are chances of losing of money also. Your spouse may get into petty quarrels with neighbours. He/She may also suffer from minor fever. You will become lazy and things will get delayed from your end also.
Read Scorpio Horoscope 2016 Now!
Sagittarius
Losses in travels are possible. Work front will not remain appropriate. But, it will not last for long so, there is no need to. You may misspell words while writing or speaking. There could be some funny situations. You will remain confused and lose temper soon. That may further worsen the matters.
Read Sagittarius Horoscope 2016 Now!
Capricorn
You may lend money to others, but legally complete all the paperwork in doing so. You may suffer from headache, pain in the eyes or blurred vision. There will be problems in personal life also and you may take some serious steps to get rid of the issues disturbing you in day to day life. Long journeys should be avoided. You should stay away from speculation etc.
Read Capricorn Horoscope 2016 Now!
Aquarius
Speculation should be avoided completely. There are chances of sudden gains but not through speculation. You will be aggressive in your work front but results will not be satisfactory. You will consume heavy food and gain weight. You may spend on technical gadgets. There could be strife with your kids and spouse over petty issues.
Read Aquarius Horoscope 2016 Now!
Pisces
There are chances of theft while travelling. You may face issues related to your communication gadgets. Your kids may fall sick. Your work may be changed or you may think to change the job itself. You may be having issues at workplace and in personal life. Try to be adjusting and understanding. You should give value to others' opinion also like you want for yourself.