As the Nidahas Trophy Tri Series 2018 moves ahead, our excitement towards finding the tournament winner is also increasing day by day. We enjoyed the last match held between India Vs Sri Lanka, where India performed really very well. We are looking forward to same enthusiasm and excitement in the next match of the tournament held between Bangladesh Vs India today, i.e. on 14th March 2018 at 7 PM in R. Premadasa Stadium, Colombo, Sri Lanka.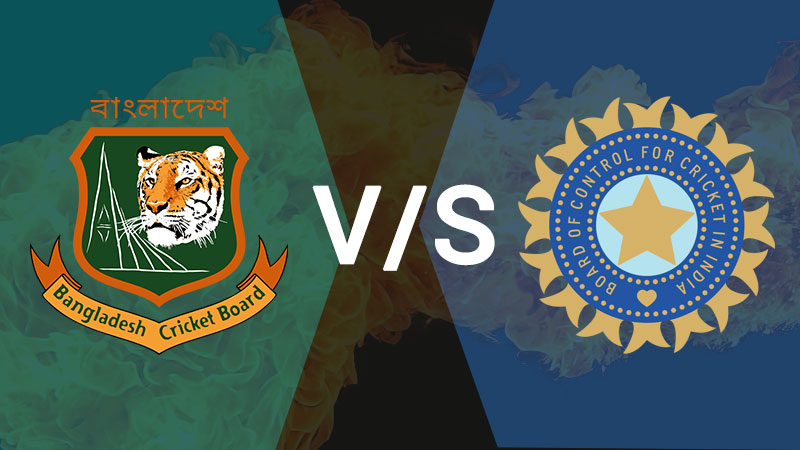 Bangladesh Vs India Cricket Match Prediction
These cricket match predictions are based on Horary Astrology & Stellar Astrology. As per Horary Astrology, we need to ask a question at a particular time to prepare the chart. So, I just asked a question from myself on 13th March, 2018 at 10:00 AM, "Will the team India win the match?" Hence, let's have a brief analysis of astrological chart prepared through Horary approach:-
Name: India
Time: 10:00 AM
Date: 13 March 2018
Place: New Delhi
As per Vedic Horary Astrology, it is predicted that team India seems to be the strongest as compared to its rivalry team Bangladesh. However, stars are not in favour for opponent team Bangladesh. As per today match prediction, the Lagna for team India is strong enough to face the challenges from opponent team whereas the position of opponent team with respect to team India does not look good. The negative influence can be clearly seen over the Moon and its Lagna Lord. Hence Bangladesh may not be able to perform well during the match against team India according to cricket match prediction. The stars are very much in favor for team India to cope up easily with any challenges during match.
Name sign and Nakshatra Methods for Match Prediction
The name rashi and name nakshatra for India is "Taurus" and "Krittika" respectively whereas Bangladesh rules over Sagittarius Rashi and Moola Nakshatra. If we predict through the name sign and nakshatra, then the position of "Taurus" sign looks stronger in the above Lagna Chart and Krittika Nakshatra's lord "Sun" is also in a strong position for India. On the other hand, "Sagittarius" is not as strong as "Taurus" based on its lordship. Moola Nakshatra's Lord Ketu has also some negative influence over it. Hence as per the sign and nakshatra, again the chart of India looks powerful.
Tara Chakra Methods
The details are given below at the time of beginning of the match.
Name: India
Date: 14th March 2018
Time: 7:00 PM
Place: Colombo, Sri Lanka
If we apply Tara Chakra Technique in Vedic Astrology, then Dhanishta becomes the Nakshatra lord at the time of starting of the match. This Nakshatra looks average for both the teams. As per this technique, the stars are same for both the teams. Hence this technique does not involve the accurate prediction to evaluate the winner for this match at this moment.
Hence in conclusion, we can say that three techniques named viz Horary Astrology, Nakshatra and Name Sign are in favour of Team India whereas one technique Tara Chakra for match prediction is neither in the favour of team India nor Bangladesh. Therefore, according to Bangladesh vs India match prediction, there is a high probability for India to win the match held on 14th March 2018.