By Surbhi Bhadauria
"Would you like to participate in an experiment in meditation?"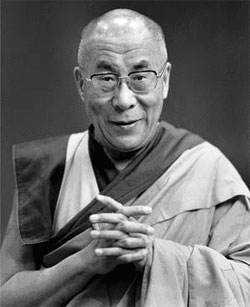 Meditation is one term that comes with endless explanations. Everyone seeks for one explanation that could fetch the original feeling of ecstasy. Dalai Lama is one of those names who explained the easy and effective forms of art of meditation for the common man. In this article, we are centering on the Dalai Lama's art of meditation.
Whenever one talks about meditation, first thing that comes to mind is body position. Meditation is the action of mind. Therefore, the first question a meditator would ask - "What role will my body play?" So, let's focus on body's role now. Body positioning is the first and most important aspect of meditation. Before starting the process of meditation, you need to position yourself such that to receive maximum effect of meditation.
Body Posture & Hand Position
Let's know what Dalai Lama says about body posture. Arrange your legs in a comfortable position. Backbone should be straight like an arrow. Now, if we talk about hand, they should be in meditative equipoise. Put your left hand under the right one, with the tips of the thumbs touching to form a triangle.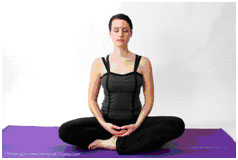 Eyes & Head
As per Dalai Lama, neck must be bent down slightly. Tongue touching the palate of the mouth at the tips of the upper jaw. Keep your eyes looking downward loosely not concentrating anywhere, simply look down at the floor. Don't stress your eyes; just let them stay as they want to be. It doesn't matter if they are closed or open.
Now, you must be wondering if open eyes disturb your concentration while meditation. See what Dalai Lama says –
"Even if your eyes are open, when your mental consciousness becomes steady upon its object, these appearances to the eye consciousness will not disturb you."
Meditation
Dalai Lama uses the basics of meditation by starting with the objects of meditation. Yes, while meditation you concentrate on certain things. It may be nothing, yet it is something. His Holiness talks about two types of objects of meditation: one is external and the other one is internal. Let's see what he prefers this time.
"Instead of meditating on the mind itself, let us meditate on an external object of observation -- for instance, the body of a Buddha for those who like to look at a Buddha or a cross for those who like that, or whatever symbol is suitable for you."
Further, Dalai Lama asks to visualize the object at a distance of 4ft from you. The height of the object must be in level with your eyes. Make the object 2 inches higher thereby permitting light to emit. See it in a heavy form to prevent distractions and the light will prevent laxity. While concentrating, focus on making your observation clear and keep it steady.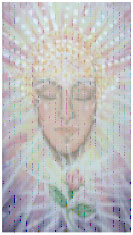 Now, nothing should distract you. However, you are yet not in proper meditation as you are too involved with eye consciousness. You need to divert it to mental consciousness. This will lead you toward introspection.
Early morning is the best time to go into meditation in a quiet and serene place, when the mind is alert and very clear. This meditation also helps you to eat light food at night and prevents overdose of sleep. As you have planned for meditation next morning, you will take light food a night before and wake up early which will prevent you from sleeping too much. When you eat less, sleep on time and wake up early, it makes your mind lighter and sharper next morning. Hence, you get good memory, stability and mindfulness.
Now, what you have to see - if it keeps you the same throughout the day. Temporarily, your thoughts will be tranquil. With the improvement in memory, your mindfulness will increase. Hence, you will become good at understanding as well as developing special perceptions. Your mind will become permanently alert and sharp. Hence, you will succeed in all directions. With the help of this meditation, you will be able to control your thoughts.
Meditation: Session II
Dalai Lama now talks about a new type of meditation. This type of meditation is about looking at the mind. Ask yourself a question – Where does your conscious exist? Your answer may direct toward eyes, as we derive most of our awareness through vision. However, conscious can easily be diverted to ears by sound.
With the continuous practice of meditation, you may start controlling the place of your consciousness. From eyes, ears to any other body part it will change to mere lighting and knowing. This meditation is about analytical introspection.
Let's come to the point now. Actually, the phenomenon is divided into 2 types – physical and mental aggregates. We will now understand it in the words of His Holiness –
"When my body is sick, though my body is not I, due to the body's being sick it can be posited that I am sick. In fact, for the sake of the well-being and pleasure of the I, it sometimes even becomes necessary to cut off part of the body. Although the body is not the I, there is a relationship between the two: the pain of the body can serve as the pain of the I. Similarly, when the eye consciousness sees something it appears to the mind that the I perceives it.

What is the nature of the I? How does it appear to you? When you do not fabricate or create any artificial concept in your mind, does it seem that your I has an identity separate from your mind and body? But if you search for it, can you find it? For instances, someone accuses you, "You stole this." or "You ruined such and such," and you feel, "I didn't do that." At that time, how does the I appear? Does it appear as if solid? Does some solid, steady, and strong thing appear to your mind when you think or say, "I didn't do that?""
Here, Dalai Lama is explaining the concept of selflessness. The selflessness is found exactly when one starts searching for the 'I' analytically.
This concept must have taken some of you to the situation of awe. After all, everybody cannot think this way. Only a good mentor can take you toward the truth. Dalai Lama is one of those people who are recognized for their meditation skills. This piece is created to help people begin their blissful journey of spirituality with the help of this easy and effective form of meditation. Enjoy the ecstasy of meditation with the teachings of Dalai Lama and change your life.