Know the secret of getting job promotion through this article. You can get the much needed promotion at work - apply the astrological remedies given here. Read to unravel the secret.
Astrology & Job Promotion
In today's world, jobs are getting tougher. Jobs are getting more competitive. For you and for everyone in general, getting a job promotion is difficult. As you're reading this article, obviously you need a solution, a solution that can lead you to success, a solution that can bring you prosperity, a solution to put an end to your money-crunch. Look anywhere, you'll see same problems related to job promotion and job security. Especially in present scenario, this problem is staggering. There are ample quality people available. They are ready to snatch your job any moment. The question is – what is the hope for you? What is the hope to save your job, a hope for promotion at work, a hope to secure a better future for yourself and for your family? But you need not worry, because there is a silver lining in cloud. The fortune will favour you, because you deserve it. You'll get what you deserve, because you want a quality life for your wife, and for your children. You'll get the job security and much needed job promotion, because you're here, and you believe in AstroCAMP.
You feel destiny makes you, but you can also make your own destiny. The miraculous experiment given here can change everything. Just believe in it, and believe in yourself. One fine morning, you'll get to know about your job promotion. And it would feel like a cool breeze in the morning. The feeling of dismay that is enveloping you now, it'll disappear like the mist in August sunshine. You can change the negatives into positives, you can gain financial security, and you can get promotion at work –
follow the AstroCAMP
remedies given in this article. Follow, and see the change.
"I was leading a life full of thorns. But the AstroCAMP remedies changed my life. I had no job. And even when I got a job, there was a lot of struggle and no money in my pocket. However, once I got the help from divine power of astrology, everything changed for me. It's been an amazing experience."
Ravi Sharma
Marketing Manager
Dehradun
Many years ago, this remedy for job promotion changed a life – a life I've witnessed, a life that transformed into something new, something different. Ravi had just lost his job in New Delhi and was searching for a job. He was an average guy with slim figure. After immense struggle, finally he got a job at Dehradun. Unfortunately, the salary was too low and working hours too long. In his own words, he was leading a "life full of thorns". One day, one of his friends suggested him to consult some astrologer. He wasn't convinced and was a bit distrait initially. But he followed what his friend said. He googled for best astrology website and it led him to AstroCAMP. This AstroCAMP consultation changed his life. Once he performed the suggested remedy, and was amazed to see promotion in job – within a week. Yes, within a week. You're here reading this article – and investing your time and energy – because you have faith that can bring change, a faith in yourself, a faith in divine science of astrology. AstroCAMP is committed to provide astrology for all, for you. You know that it can do wonders for you as it did for Ravi. The power of astrology cannot be expressed in words. One must experience it. AstroCAMP's mission is to utilize astrology for betterment of everyone's life.
Astrological Remedies for Promotion in Job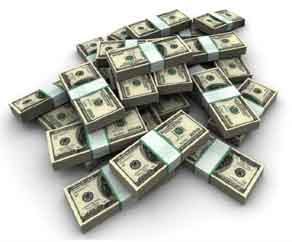 Life is very simple. But we make it complicated. Life is beautiful. But it needs open eyes to observe it. Life gives solutions, but an open mind is required to see it. There are mysteries beyond human mind. Have you seen the vast sky? It's a mystery, isn't it? Billions of stars are shining out there, unending space engulfed with unknown, and an invisible power beyond mind. This is the power of cosmic energy. The cosmic energy is moving everything. This word is manifestation of cosmic energy, a playground of cosmic energy. At AstroCAMP, you order your will to command the cosmic energy in your favour. And it can be done through the astrological remedies given here. Therefore, it can certainly bring job promotion for you too.
The remedy described here is very easy to perform. So, don't be fooled by its simplicity. Perform it with utmost faith – Take the bath on a Dhan Trayodashi in the morning. Put on yellow colored clothes. Sit on a mat facing toward east. Now, spread a yellow cloth in front of you. Pile up some green gram on it. Take seven 'Hakik' gemstones, a Mahalakshmi Yantra and place alongside. Now, apply saffron mark on these deities. Chant following mantra after it:
? ???????????? ? ??????? ??????????? ? ????? ????? ??????? ???????????
Offer seven flowers now. Meditate on the Ajna Chakra or the third eye and sprinkle some Ganges water afterward. It sounds so simplistic, yet yields amazing effects.
It brings the cosmic energy to work in your favour, when it comes to job promotion. Do it and witness the miracle on your own. Witness the miracle of your will into action, the miracle of astrology, and the miracle of faith in AstroCAMP.
If you have any question about your career or job, ORDER "AstroCAMP Career Report" NOW. Because a better future awaits you - a better life awaits you.