By Nitin Datta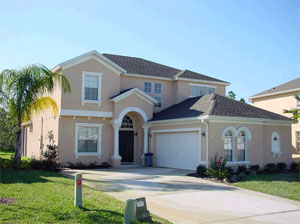 It is every individual's dream to own a property. Amazingly, not everyone can create property. At times, this factor creates problems and family feuds that can spoil domestic happiness. It would be wonderful for a person to understand astrologically whether he/she can own a property someday or not.
Let us understand that there are two significator (Karaka) for property in Astrology. Mars represents landed property and Saturn represents agricultural property. Accordingly, the fourth house in a horoscope signifies property besides other things. A thorough analysis of fourth house, Mars and Saturn can interpret the possibility of having a property.
A property may be bought for residential purposes as well as renting/investment purposes. Both these things do not suit all. This has to be a case by case interpretation. However, the big thing is possessing property for oneself. In order to generate income out of property there has to be a relationship between Mars and Mercury and/or Saturn and Mercury. Mercury represents trading in Astrology. Well placed inherently strong Mercury can contribute to generating income by sale/purchase and even renting.
Check out the following points in your horoscope and judge whether you would be able to create/possess a property or not.
Association of Mars with your fourth house. It may include Mars occupying fourth house or aspecting it.
Association of Mars with the owner of fourth house. It may include Mars having a favorable aspect on the owner of fourth house.
The above two points having Saturn in place of Mars
A strong fourth house by way of aspect of planets and points in Ashtakvarga.
Mars and Saturn inherently strong in D9 (Navmansha Chart).
Suitable promise existing in D4 chart (Chart for property).
You may also like to read - How to access luck in property matters?
The maximum no. of points in your favor would mean that there are likely chances of having an owned property. In any case, try to follow the below mentioned remedies to enhance your chances for owning a property:
Stay Blessed!!!!